How can I save my search and get notifications on my search criteria?

Setting up notifications will enable email alerts daily or once a week with any updates that are relevant to you. This will save you from repeatedly checking the platform to see if there are new causes, posts, or listings in either a category or geographic area you are interested in.

1. After signing in to your WayBase account, click '
Discover
' in the top menu bar.
2. If you would like to search in a specific area, type in the name of that area in the 'Location' section of the search bar and then click on the search icon.
You can also zoom into the map itself by using your mouse or trackpad and locate the area you are interested in searching.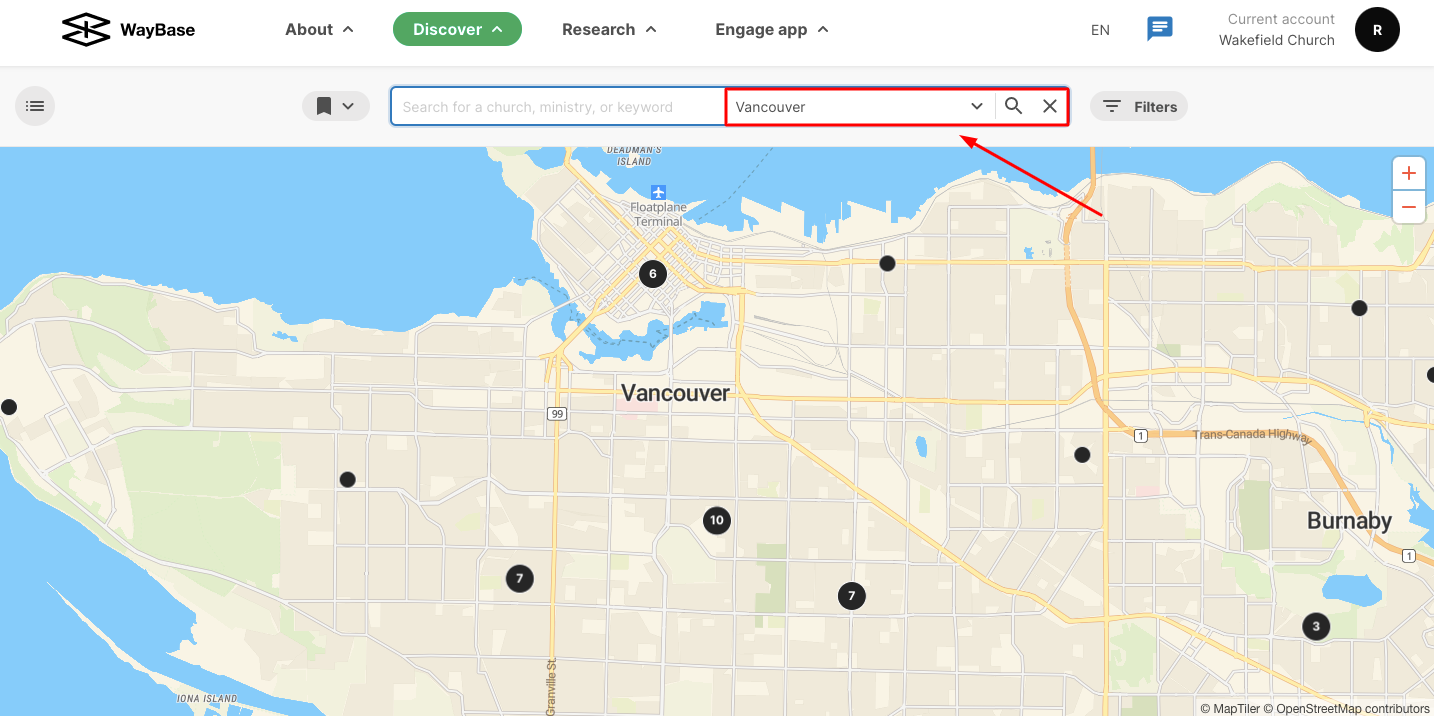 3. To narrow your search results, click on the blue 'Filters' button above the map.
4. From the filter options on the right panel, select the criteria you need to narrow your search.

You can toggle off 'posts' and 'causes' if you only wanted to search 'listings'. Then you could further filter your listing results by selecting various listing-specific filters.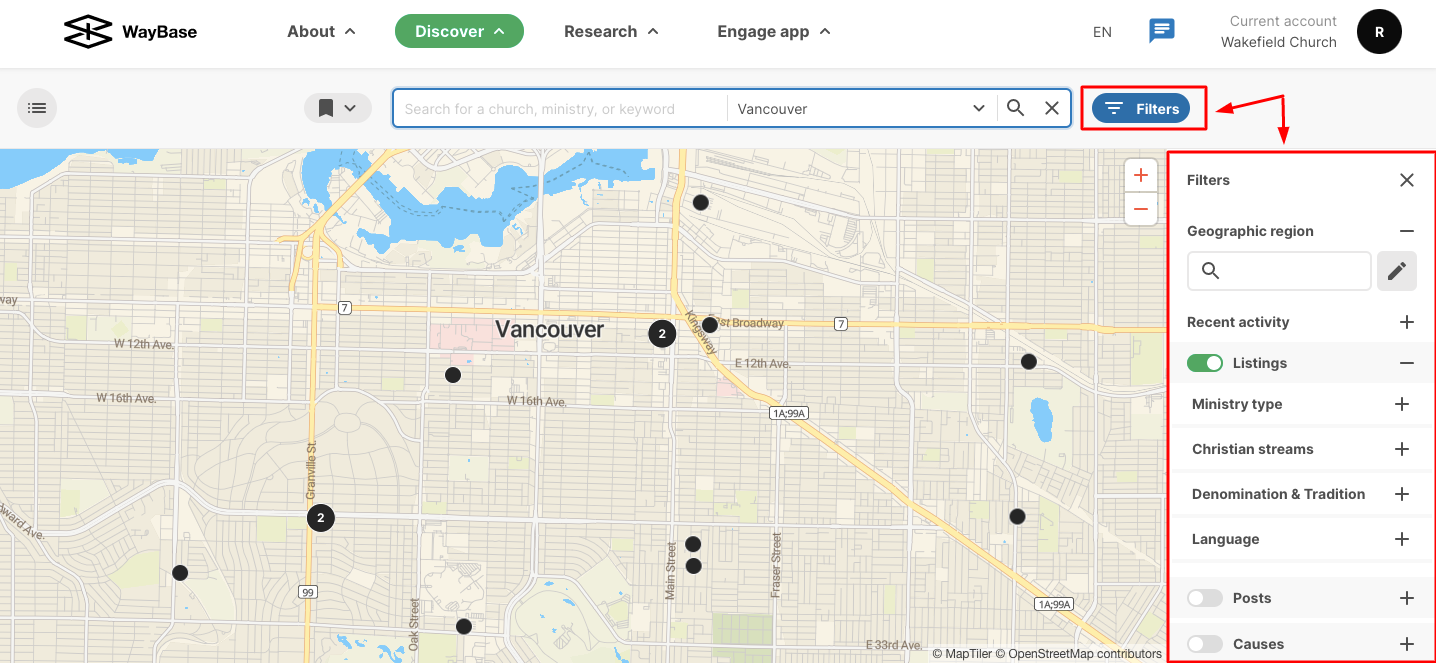 5. To save this search for future use, click on the 'Bookmark' icon (to the left of the search bar) and select 'Save current search' from the drop-down menu.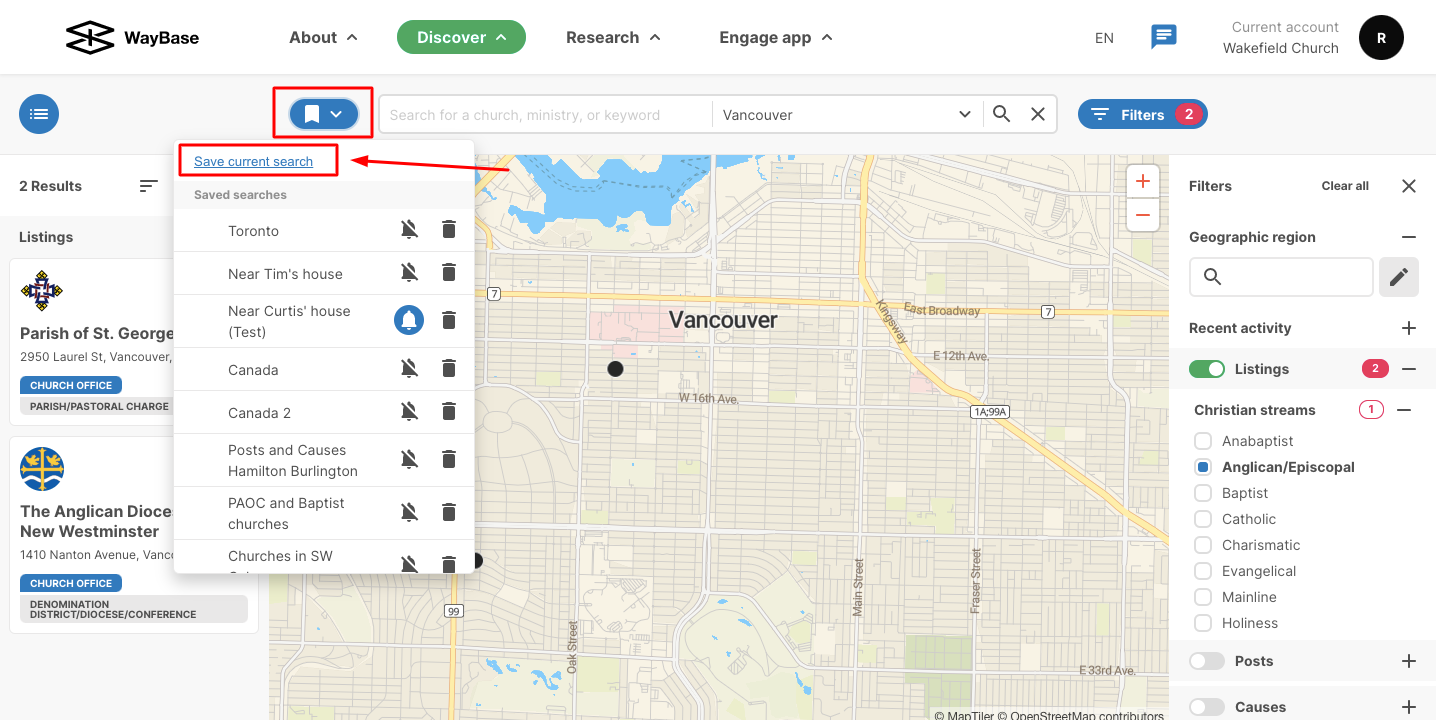 6. Name the search in the pop-up box and click OK. This search will now be available in the drop-down menu under the Bookmark icon.
7. If you would like to be notified by email of any new activity pertaining to your search criteria, click on the bookmark icon and then click on the bell icon next to your saved search label in the drop-down menu.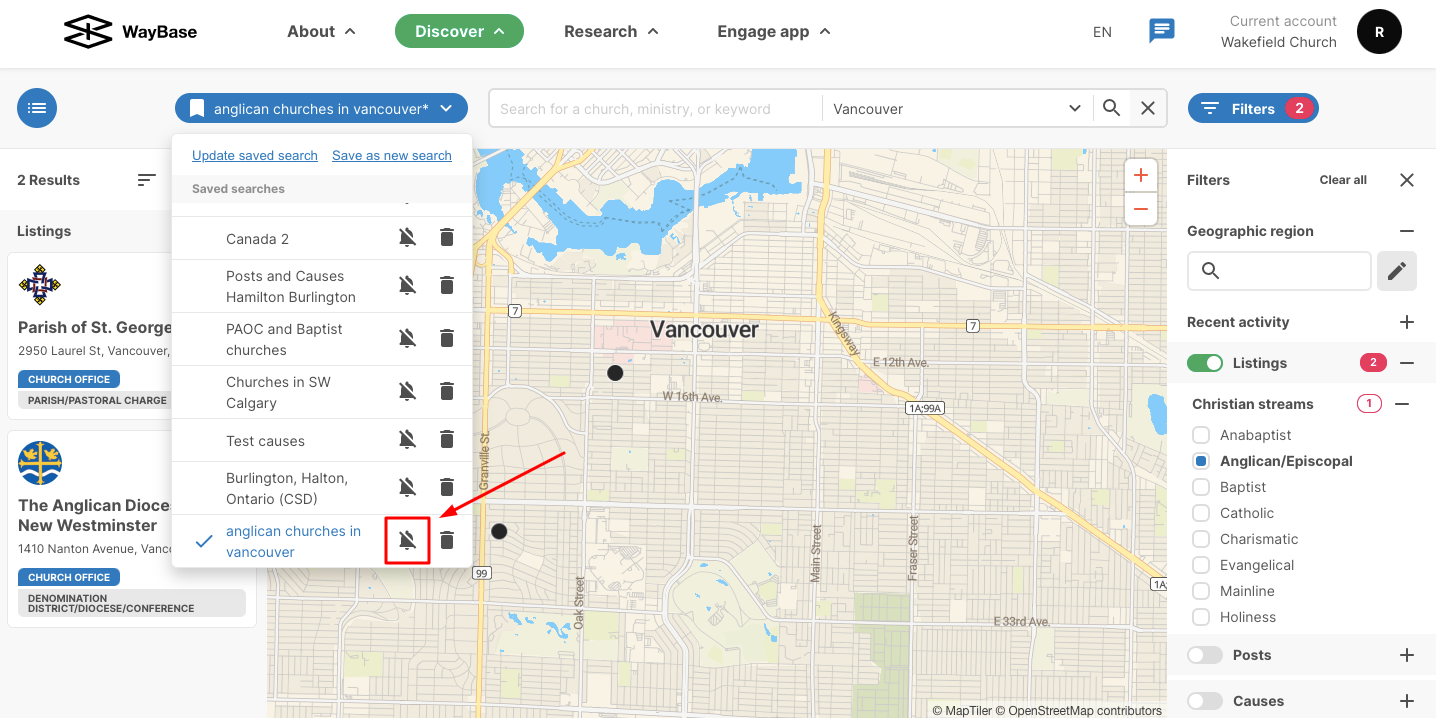 8. Check the box that says 'Email me when there are updates within this filter.'
9. Select whether you would like to receive updates via email daily or weekly

.

You can come back to the bookmark icon at any time to change your notification settings or go to your 'Account Settings' and then to 'Notifications'.
Related Articles

How do I search and find the ministries I am looking for?

You can use the Discover feature in WayBase in a variety of ways, like looking for a church near you or selecting a type of ministry including camps, churches, education, or various others. Click on the Discover tab in the main navigation menu ...

How do I set up my multi-site church?

This article helps central administrators of multi-site churches set up their accounts and listings on WayBase. Login to WayBase with your organization account. In the Discover tab, search for the parent listing for your church in the search bar. ...

How do I use the heat map?

Do you want to be able to glance at a map and instantly glean insights about the people who live there? Then it's time to use our heat mapping tool. This article will walk you through how to use the heat mapping tool. The heat mapping functionality ...

How do I find and claim my ministry's listing?

In order to complete this process you will need to have a free account. If you already have an account, make sure you are logged in before you begin. If you do not yet have an account, you can create one here. 1. Login to your ministry's WayBase ...

How do I download graphs & charts from the Research section?

You may want to use some of the graphs and charts that are generated under the Research Tab for your newsletter, board report, or presentation. In this article, we will walk you through how to download the graphs and charts as image files. The graphs ...