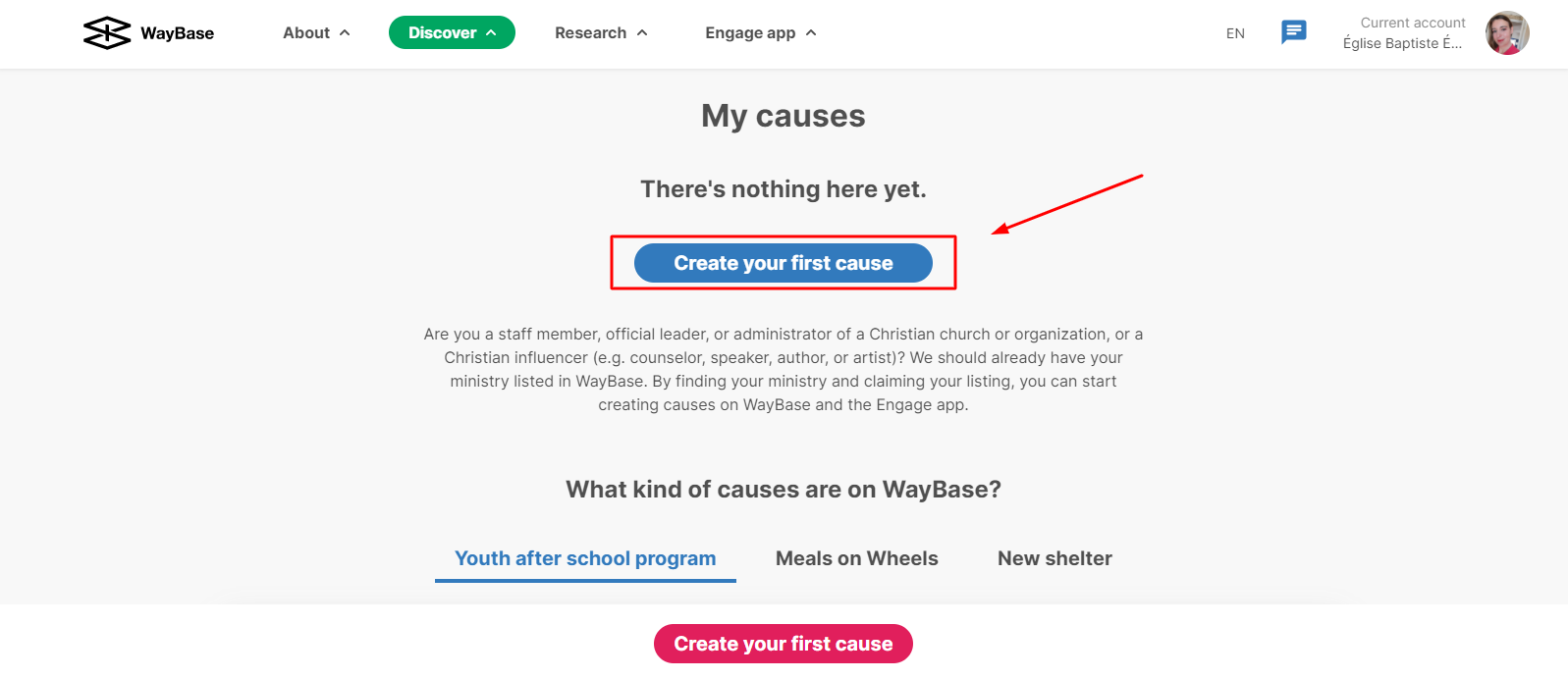 If this is not your first Cause, click on the green '
New Cause
' button in the top left corner of the screen.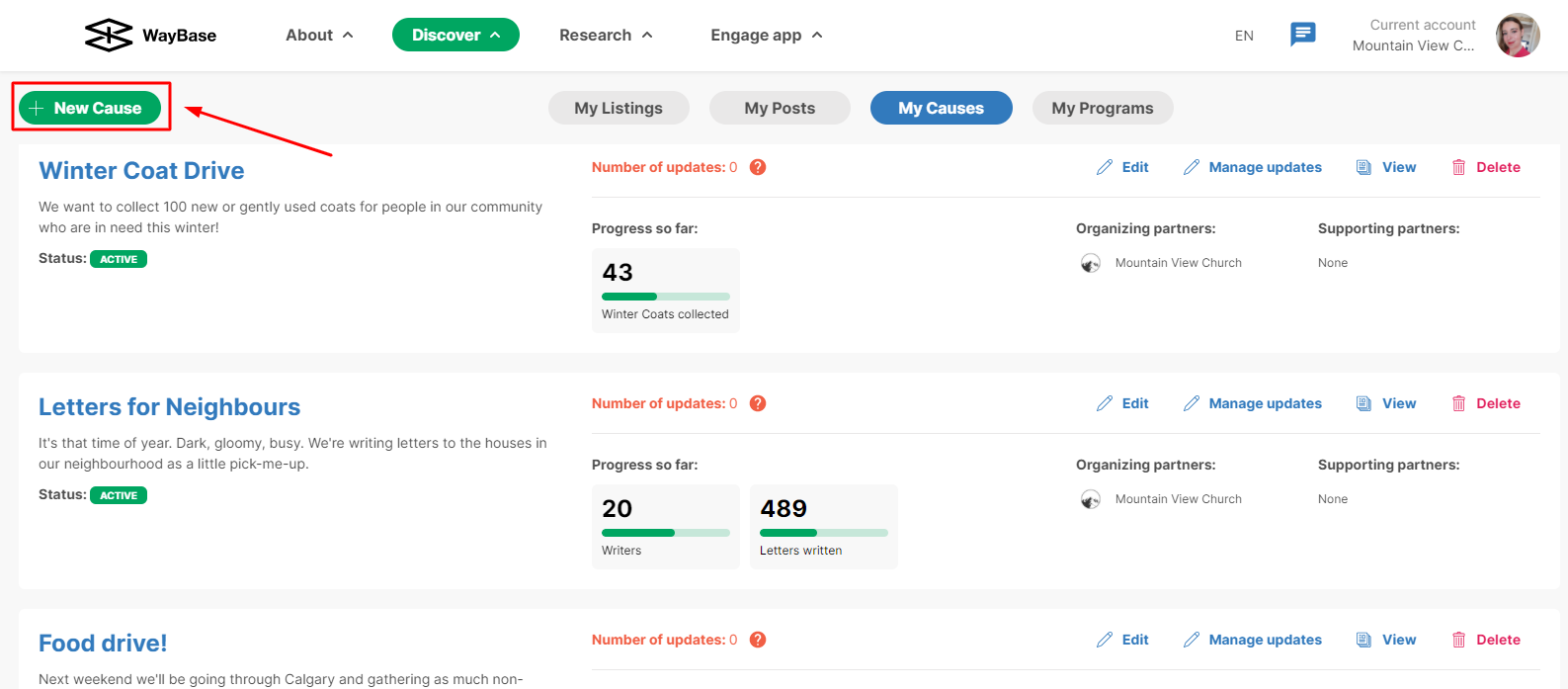 4. Under '
Basic Info
', enter the basic details of the Cause, including the title of your Cause, a brief summary of your Cause, the relevant Cause categories, and the primary contact(s) associated with this Cause.
5. 'Associated Listings' gives you the option to select other listings managed by you, where your Cause may be displayed. Select all that apply.

6. In the 'Status and Dates' section, enter the current phase of the lifecycle that your Cause is in. If applicable, you can also define the start and finish dates of your Cause.

7. In the 'Links' section, input your website URL and/or your social media channels, which will appear in the header of your Cause listing.

8. Upload a banner and logo in the Images section to improve the visual appeal of your Cause listing.

9. The 'Purpose' section requires a more detailed description of your Cause for interested visitors, which could include who you are trying to help, your approach, rationale, or importance of this Cause for the community. You can choose to include media files or images here to support your explanation.

10. The 'Needs and Actions' section allows you to list specific needs of your Cause. A need can be people, finances or things. The more specific you describe your need, the easier it will be for people to engage. The title can summarize the need in 4-6 words while the description section can explain the need in greater detail. Here, you can link the need to a suggested action for the visitors (ie; entering their contact details if they choose to be contacted regarding the Cause), or visiting a link for further information and action.

11. The 'Service Region' section enables you to enter the geographical area within which your Cause will operate. Draw the area on the map that your Cause operates in and then give it a name.

12. 'Progress so Far' enables you to continuously update your Causes progress toward its goals. Metric labels could include: the number of people helped, donation items or funds collected, volunteers enlisted, distributed meals or items, etc. Metric type indicates how the value would be measured (e.g. number, money, or time). The target field is optional, and is to be filled if there was a predetermined goal for this need.

13. List any partners that are involved in the launching and operation of this Cause in the relevant section under 'Collaboration'.

14. The 'Resources' section gives you an option to upload or include any other information or material that supports your Cause, including brochures, links, or forms.

15. Upon completion of all relevant fields for your Cause, click 'Save and Finish' to publish your Cause to WayBase.