How to create community actions on Engage

Creating community actions is one of the main highlights on Engage. Allowing you and your community to collectively make an impact. If you're not sure how to create a community for a group in your church/ministry, click
here
.
Anyone who is part of a community on Engage has the ability to suggest an action for their group, it's not just up to the leaders to provide suggestions!
To create a new community action:
From here, they can add all the necessary information of their action

Tap on the check mark in the top right corner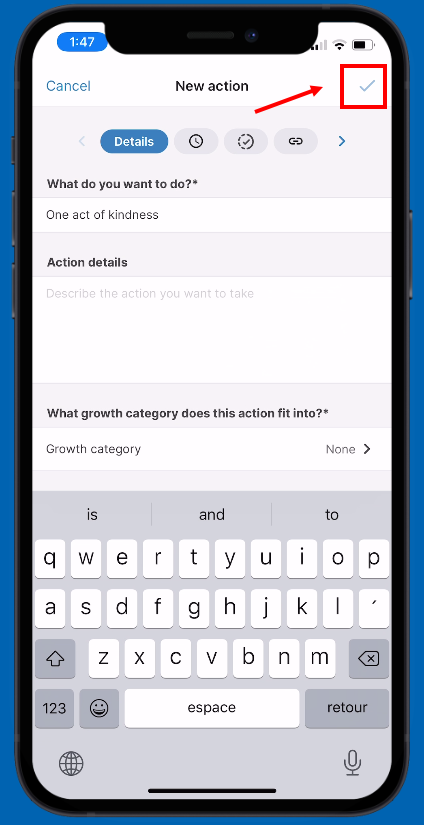 The new community action will then be added directly below the conversation threads.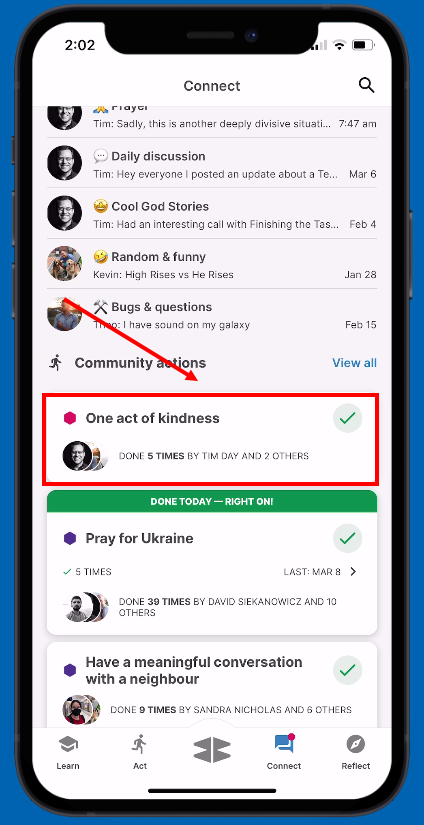 We encourage communities to set actions for a determined amount of time, so the action never becomes irrelevant or stale. The length of the action will depend on its nature (i.e. "Reach out to a friend" could be active for a week, while "read a chapter from our book study" could last months.)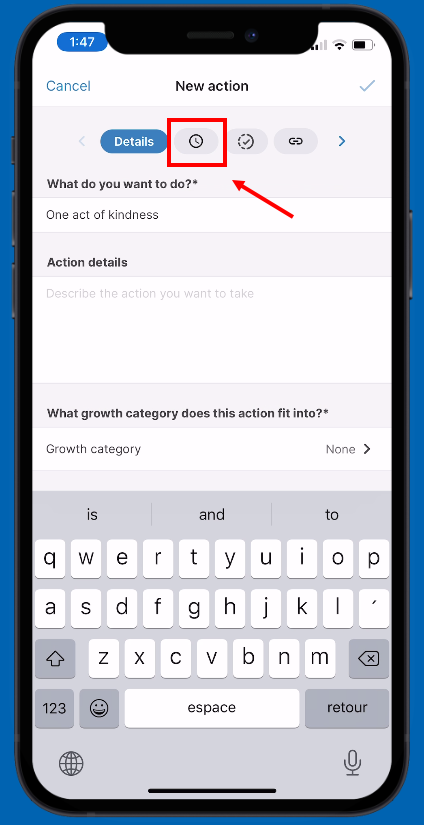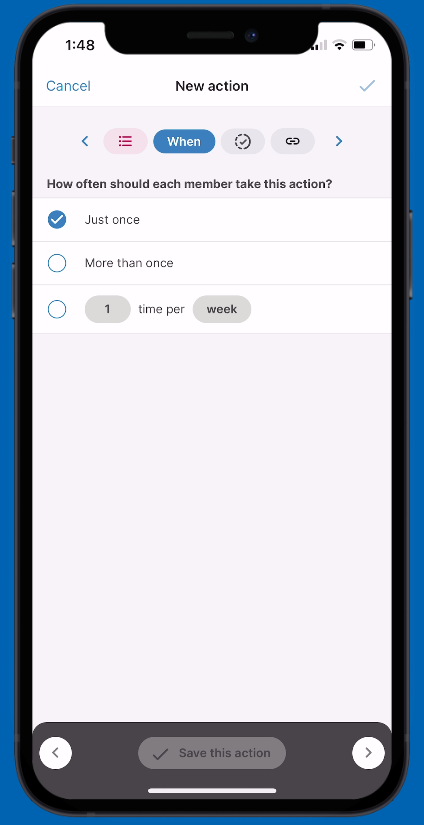 To close a suggested action:
Tap on the community action


Tap on the three dots in the top right corner and select "edit action''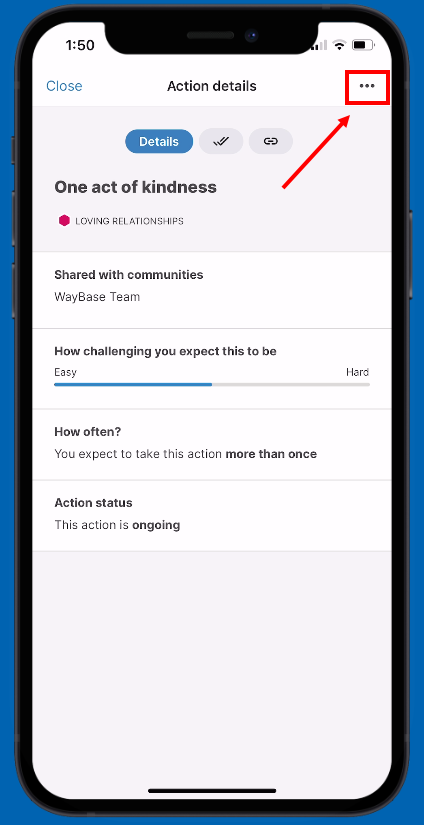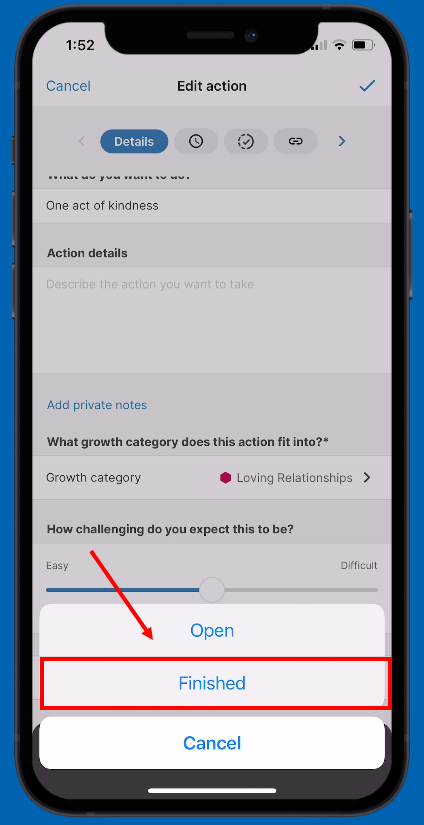 Change the "status" to "closed" at the bottom of the page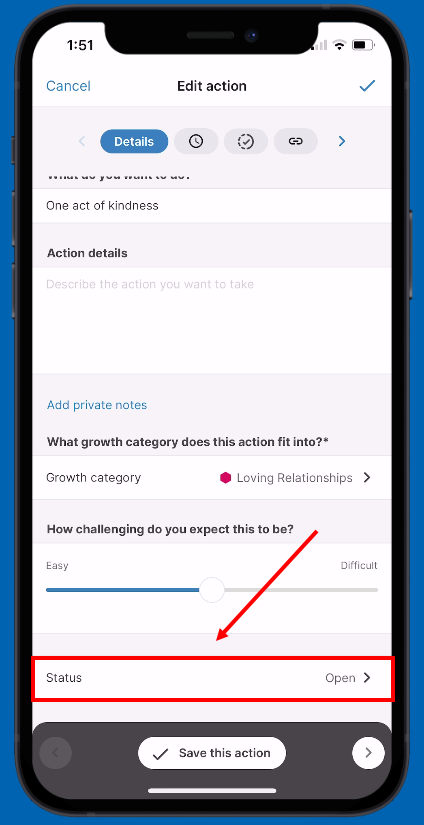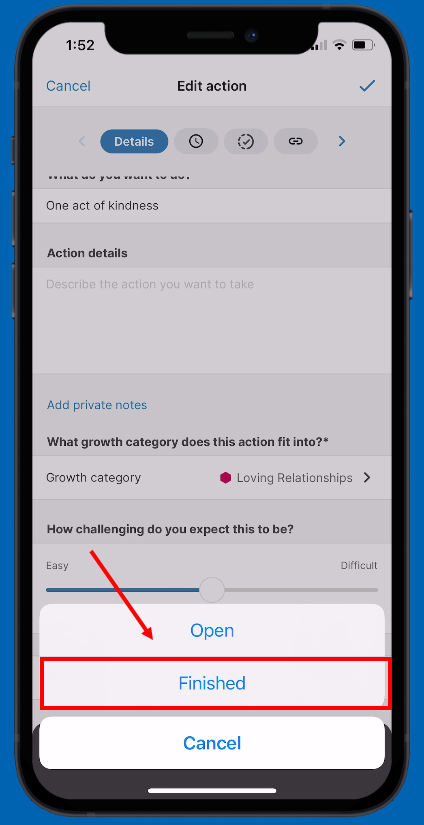 Related Articles

How do I create a community for discussion for my ministry?

On the Engage app, users can start conversations in a public community or a private community. All communities are available to users in the Connect tab of the Engage App. ​ A public community can be created by a ministry, inviting interaction and ...

How do I use Engage app analytics for my ministry?

The analytics provided to ministries on the Engage app give valuable insights into the membership, usage of their content, and profile overview of your followers. This can serve as a source of feedback on your content and how to better serve your ...

How do I share my ministry content on the Engage app?

All ministries can share content on one or different channels which will be available for individual Engage app users to view and use on Engage. All ministry content and causes are available on the 'Learn' tab in the Engage app. Before creating and ...

How do I create a cause?

In order to create a Cause you will first need to have a free account. If you have not yet done so, you can create one here. 1. Login to the WayBase account that you would like to post a Cause for. 2. In the top right corner of your screen click on ...

How do I manage my content on Engage?

1. Login to your WayBase account. 2. Select the Engage App tab. Here, you will see all the content your organization has published on the app. 3. On the left panel, you will see the various content you can manage or edit, including content, ...