In order to complete this process you will need to have a free account. If you already have an account, make sure you are logged in before you begin. If you do not yet have an account, you can create one
here
.
1.
Login
to your ministry's WayBase account.
2. In the 'Discover' menu click on 'Churches and ministries'

3. Type in the name of your ministry into the search bar.

4. Enter the city where your ministry is located into the location bar.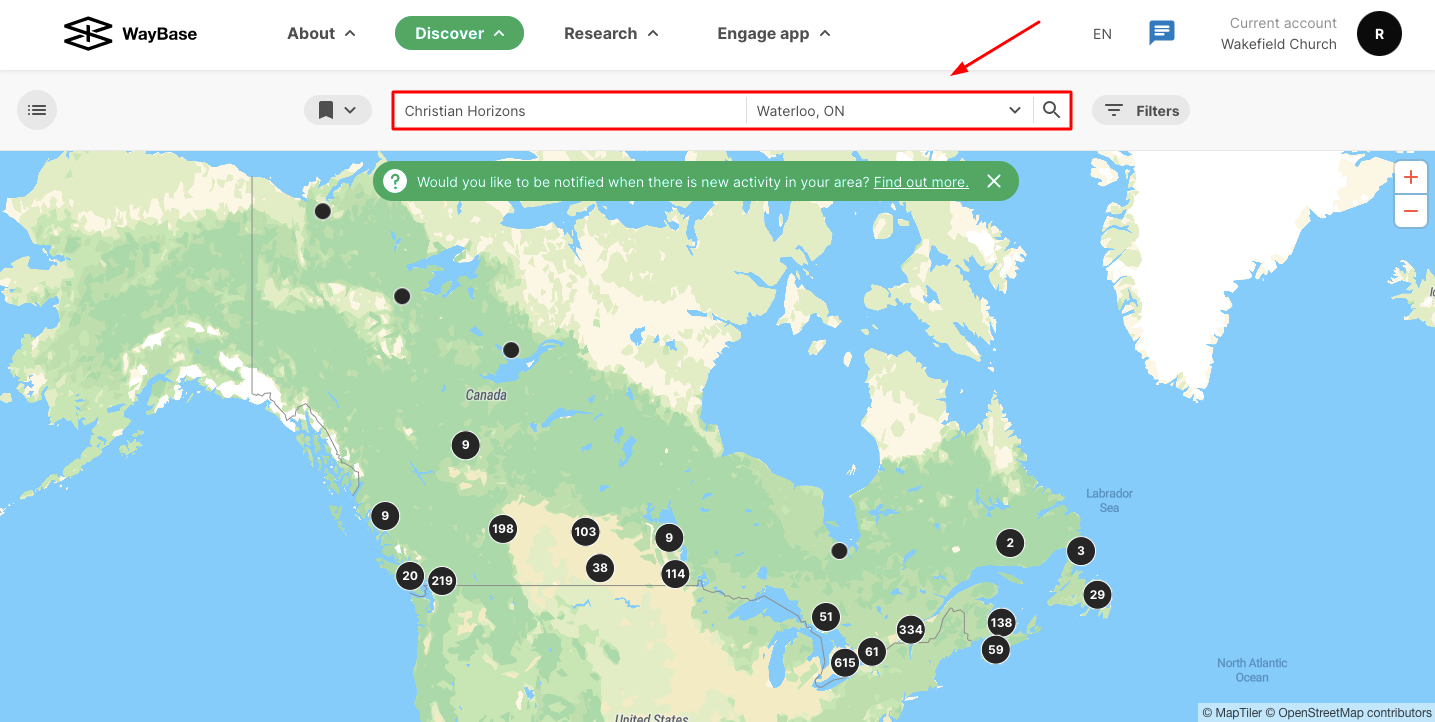 5. Press 'Enter' or click the magnifying glass to search.

6. On the left hand side of the screen you will see a list of search results. Click on < > to see more.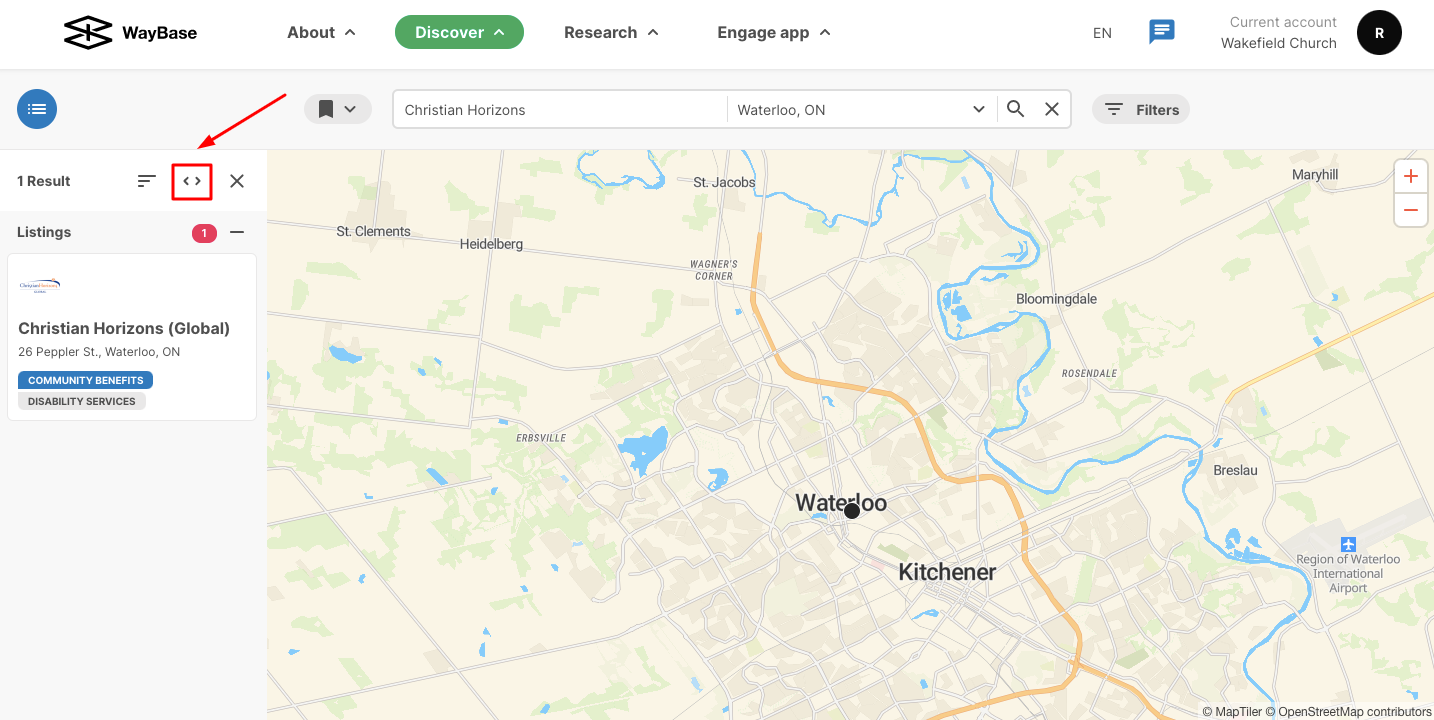 7. Look for your ministry in the list. Once you have found it, click on its name.


If you cannot find your ministry on the list, you can create a listing for it
here
.
8. Scroll down the listing and on the left hand side click on 'Claim this listing'.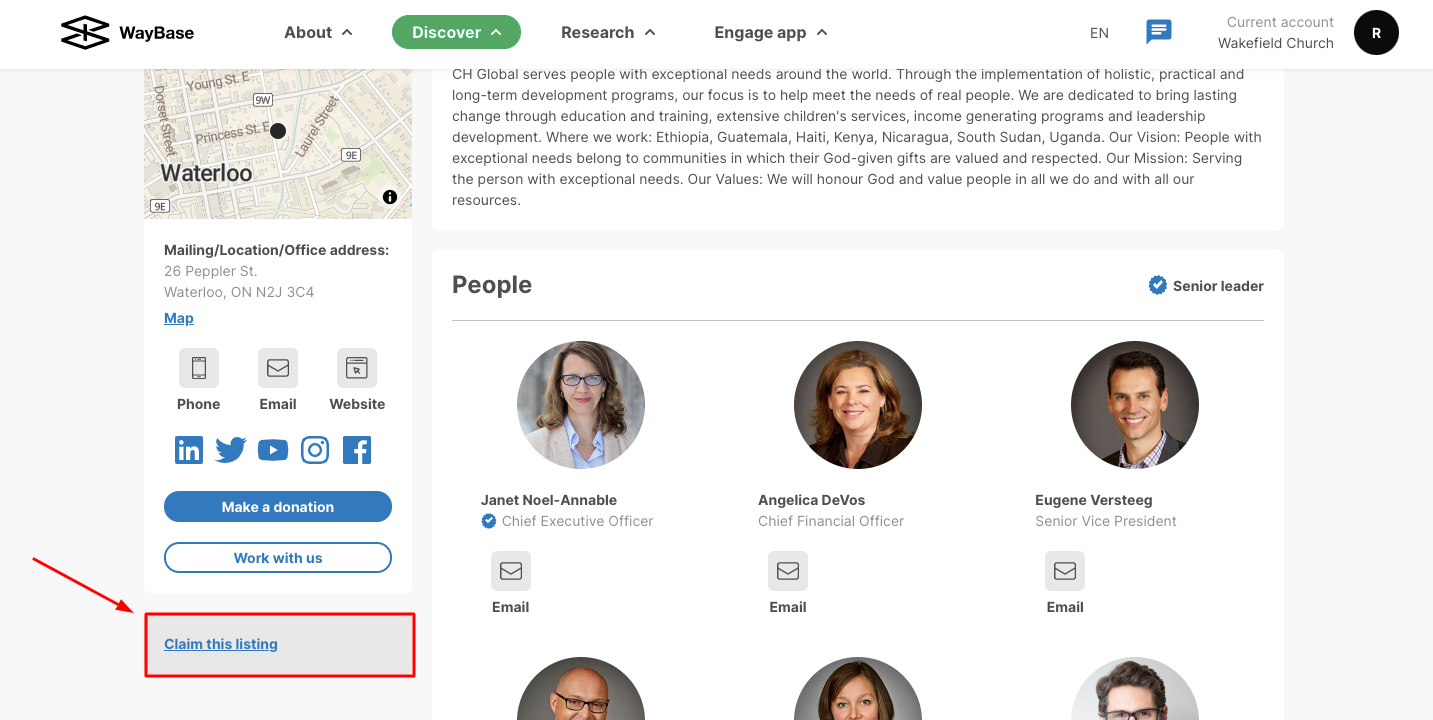 9. Follow the steps in the pop-up box to claim your ministry's listing.