How do I get my listing approved?

To get your listing approved, you need to ensure that you :
Fully update your listing with all information available to you, to learn more click
here
Establish a connection with an existing listing on WayBase, as instructed below

1.
Login
to your WayBase account.
2.
Once you are logged in, click on the drop-down arrow at the top right corner of the page, near your account name, and click on
My Listings
.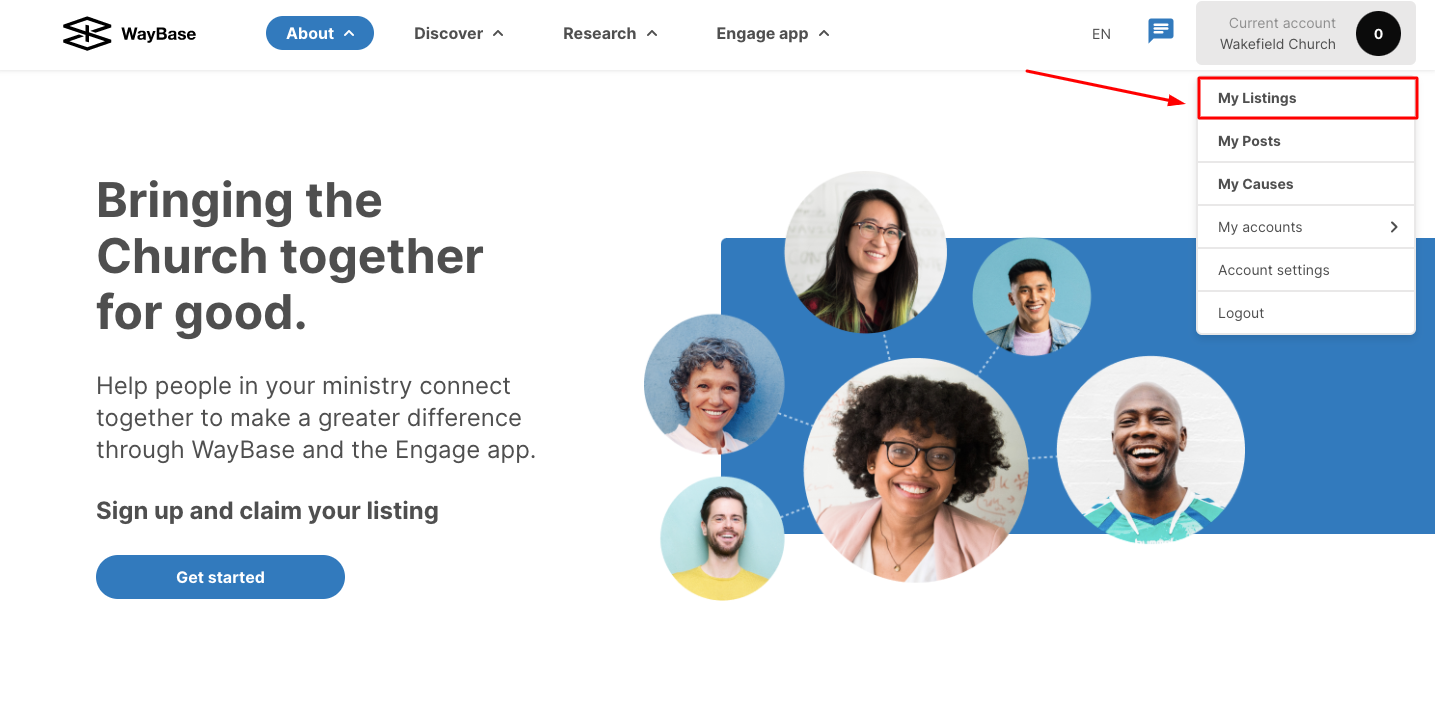 3. On
the listing you wish to edit, click on
Edit
.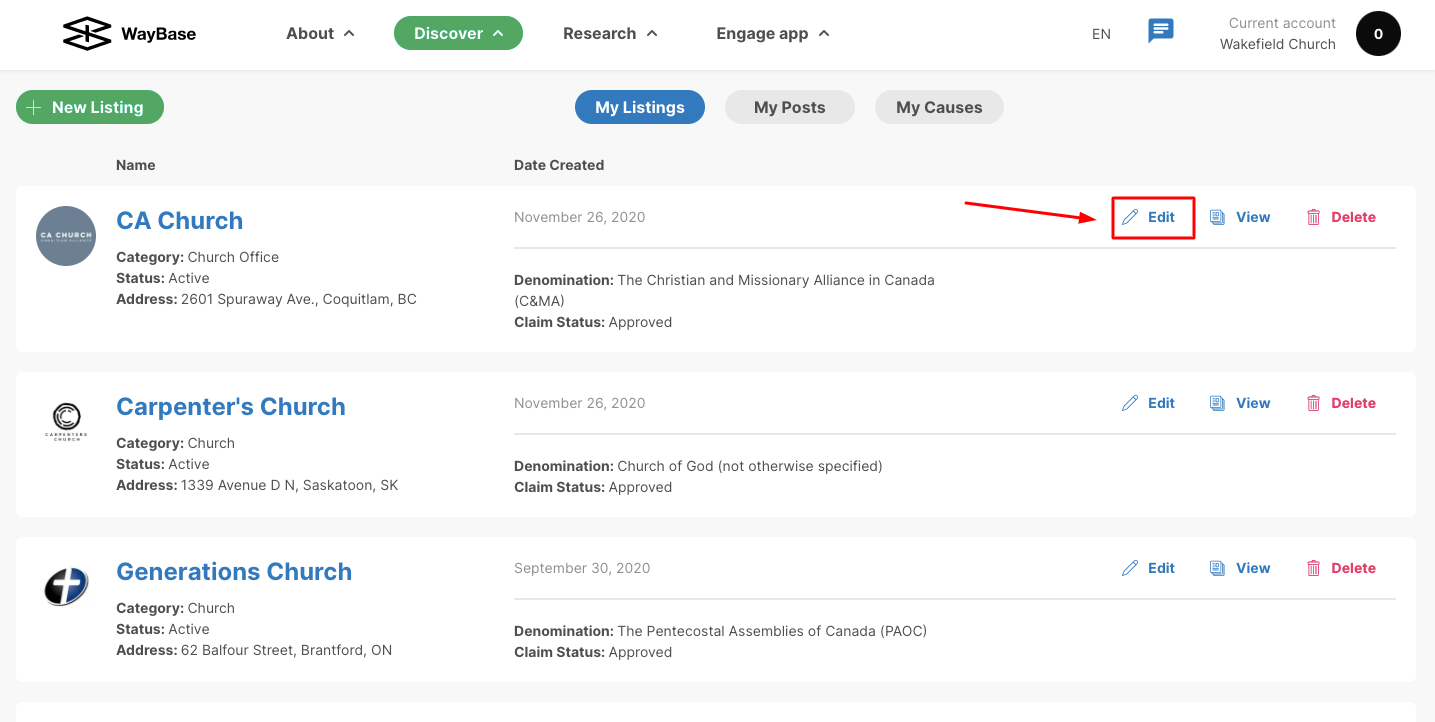 4. On the left panel of the pop-up box that appears, click on '
Connections'
.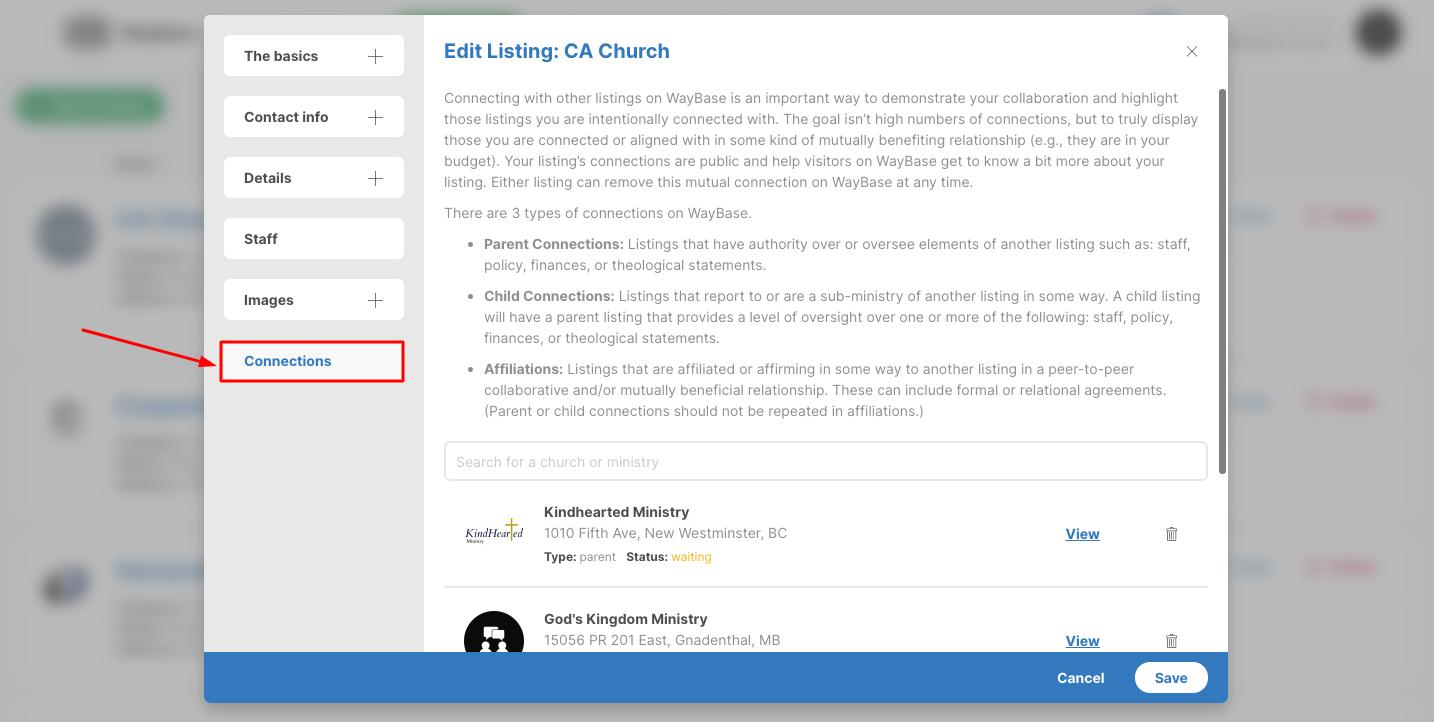 5. Insert the name of an organization that exists on WayBase, who would be willing to approve you, and request them to approve your listing. This has to be an association, child, or a parent church.
6. The connection will then be listed as 'waiting' until it is confirmed. Once confirmed, it will say 'accepted'. You can add as many connections as you like.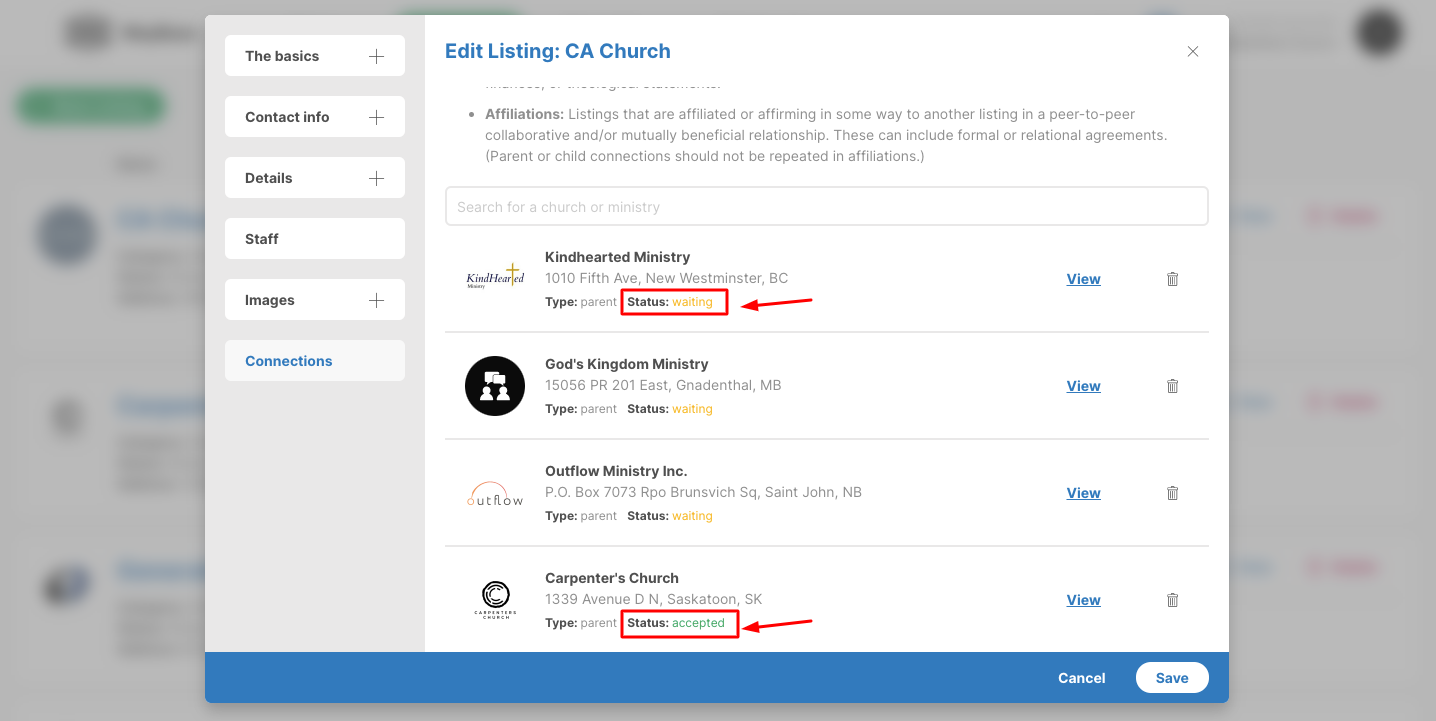 7. Every listing that you connect with on WayBase will show on both your public listing and the organization's listing that you sought approval from.

WayBase approves listings when one connection has been successfully established and your listing is fully updated.
Related Articles

How do I create a new listing?

Our goal is to upload every Christian ministry and influencer in Canada to WayBase. One way to accomplish this is to get ministries to proactively create a listing on WayBase. Before you create a new listing, it is important to check if your listing ...

How do I update my listing's details?

In this article, we are focusing on how to edit each section of your listing. The more information you log into this portion of your listing, the easier it is for members to find and join your community. Updating The Basics Section Login to your ...

How do I find and claim my ministry's listing?

In order to complete this process you will need to have a free account. If you already have an account, make sure you are logged in before you begin. If you do not yet have an account, you can create one here. 1. Login to your ministry's WayBase ...

How can I save my search and get notifications on my search criteria?

Setting up notifications will enable email alerts daily or once a week with any updates that are relevant to you. This will save you from repeatedly checking the platform to see if there are new causes, posts, or listings in either a category or ...

How do I set up my multi-site church?

This article helps central administrators of multi-site churches set up their accounts and listings on WayBase. Login to WayBase with your organization account. In the Discover tab, search for the parent listing for your church in the search bar. ...