How to reflect on Engage?

The reflect page is a great place to create and track your own prayers and journal entries. While many areas of Engage is designed for community growth and involvement, this is the one area where it's only about you and God.
To create a Reflection

1. Tap on the compass icon at the top of the Reflect page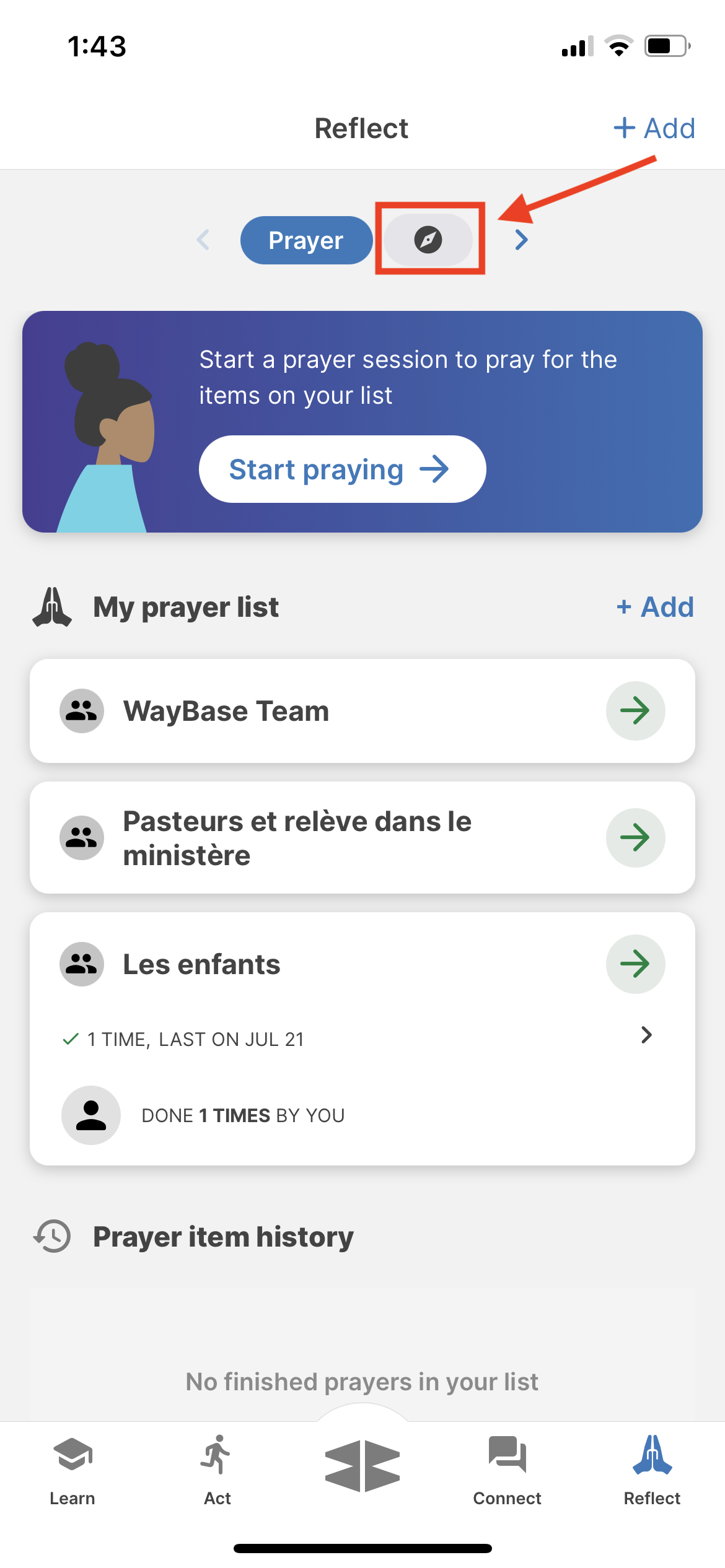 2. Tap "+Add" in the top right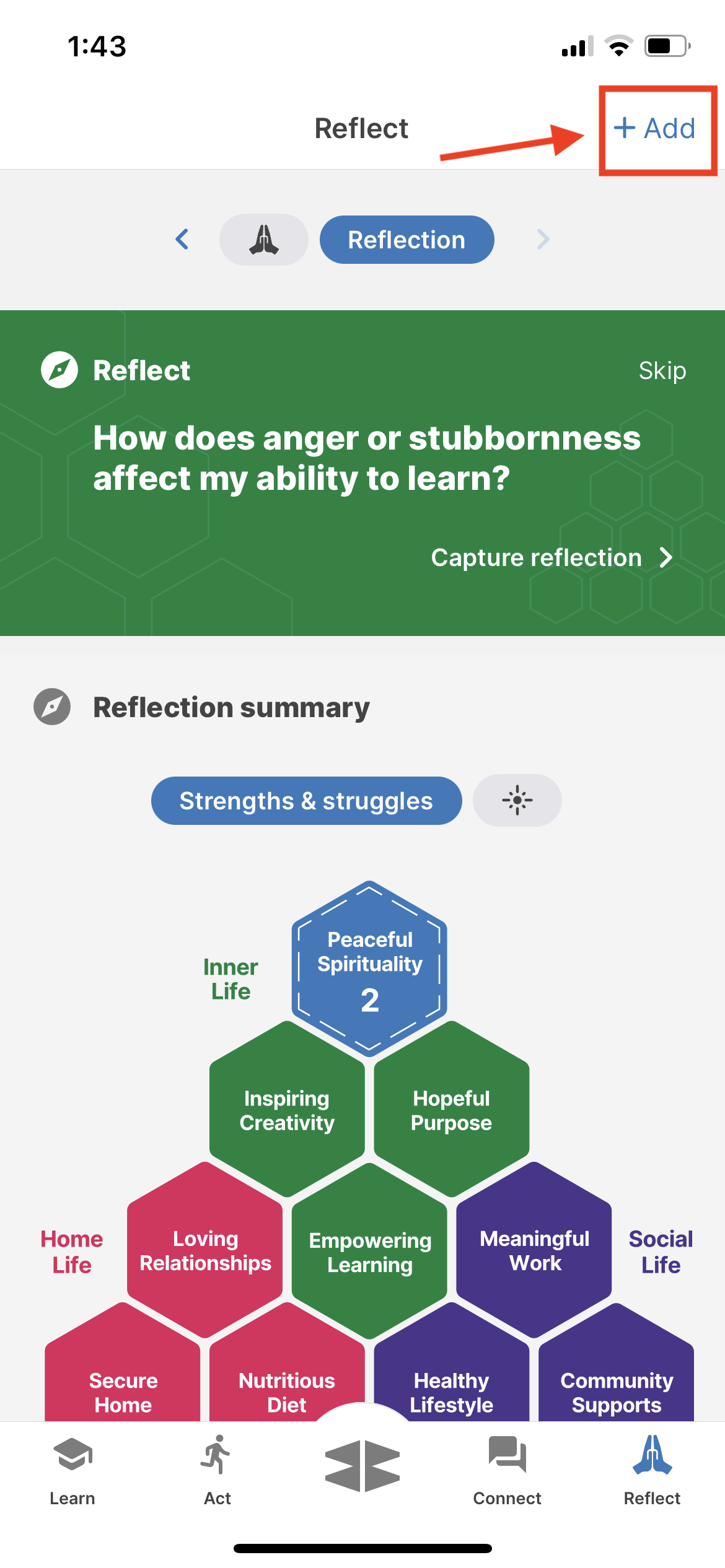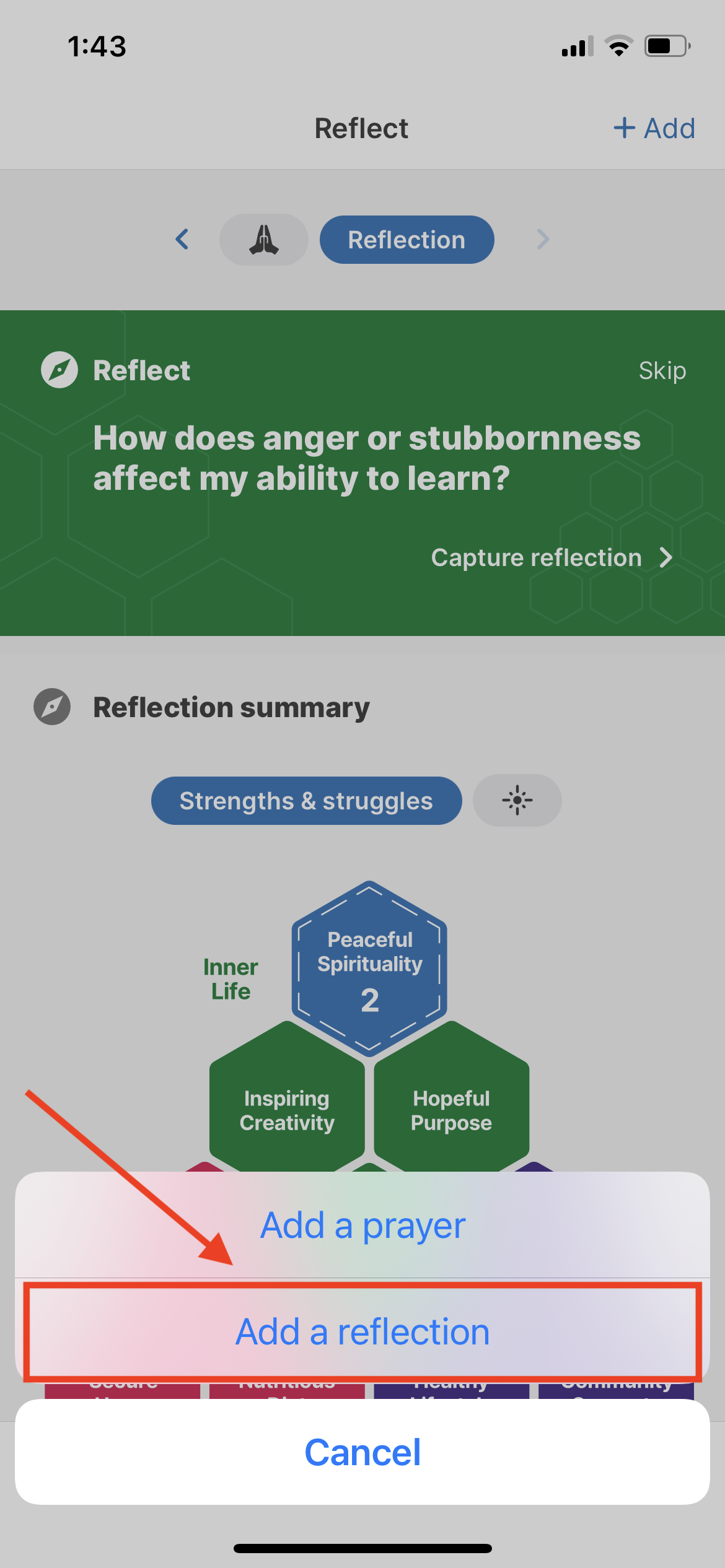 3.
Enter your journal title and your reflection! If you like, you can also scan through options at the top of the screen to
track more details. I.e. the significance of this entry, if you feel an awareness of God in this area, etc.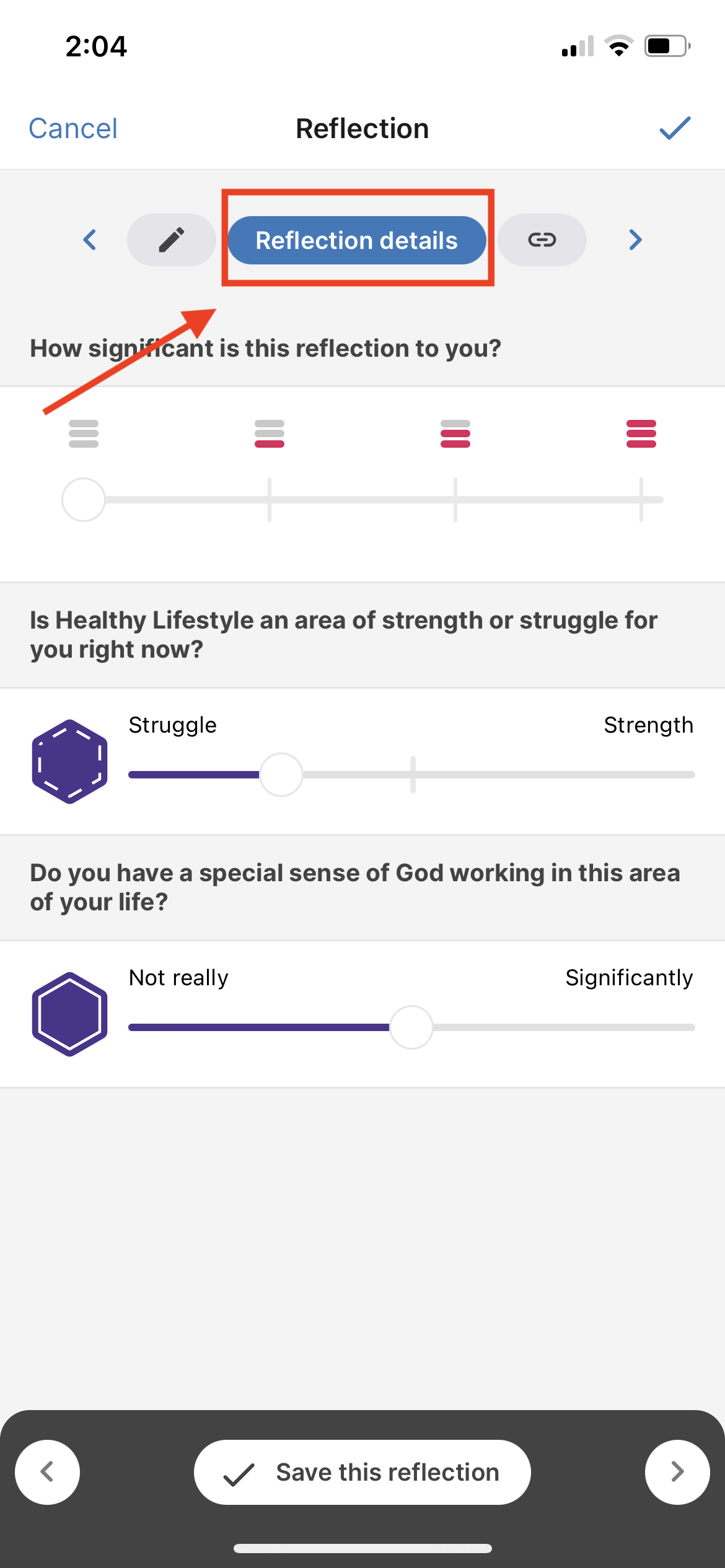 4. Tap on the check mark in the top right corner.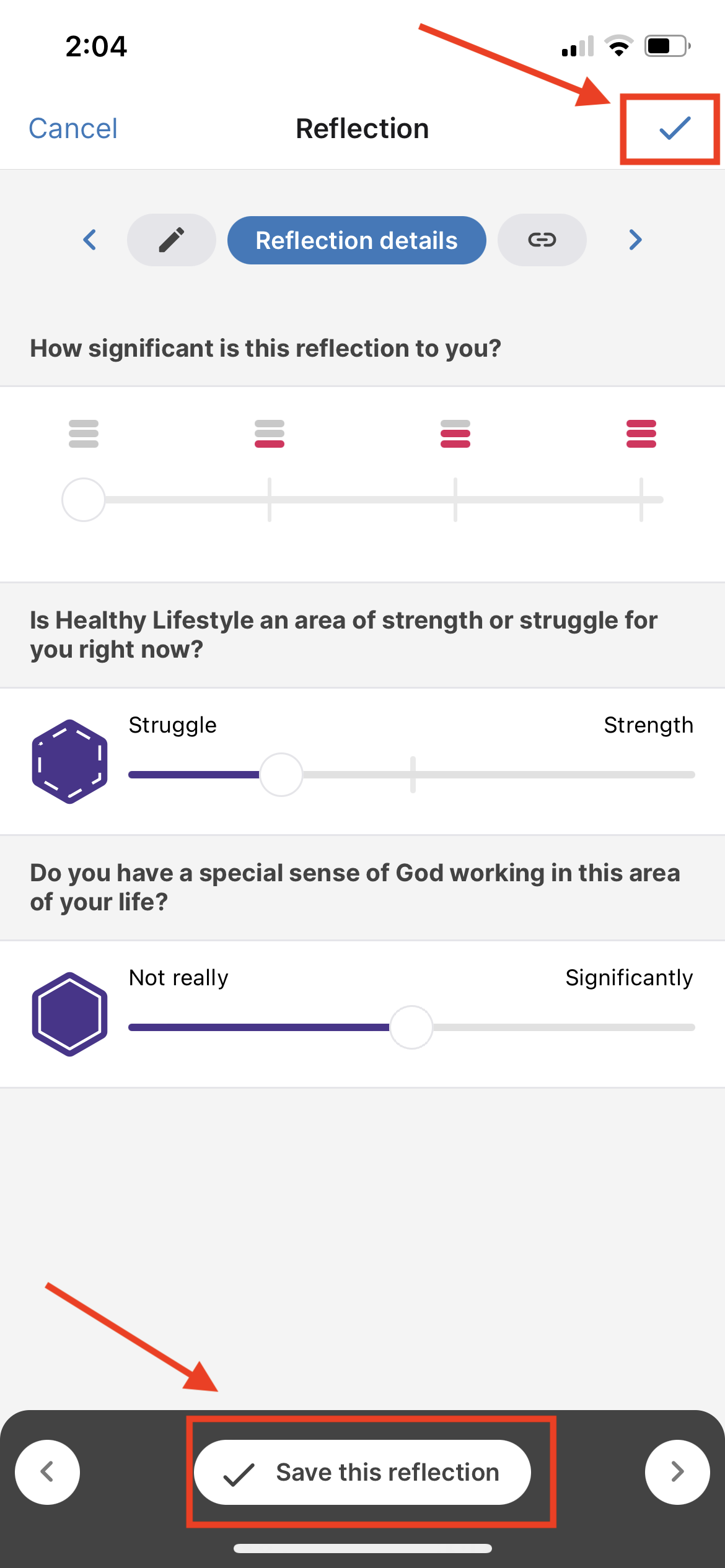 Your journal entry will now appear in your health triangle, and you'll see your reflection history if you scroll down further.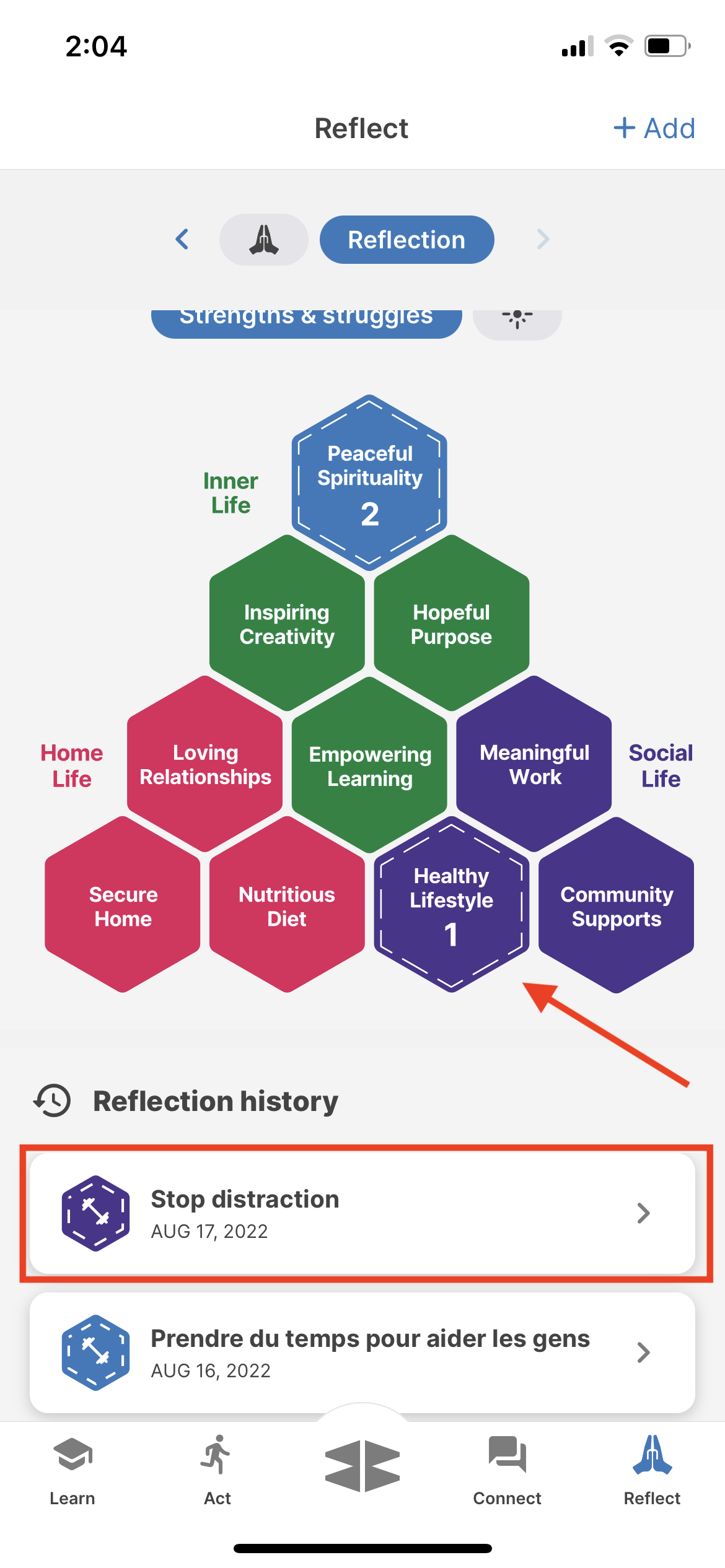 Adding prayers and praying

1.
In the reflect page, toggle to the praying hands icon at the top/prayer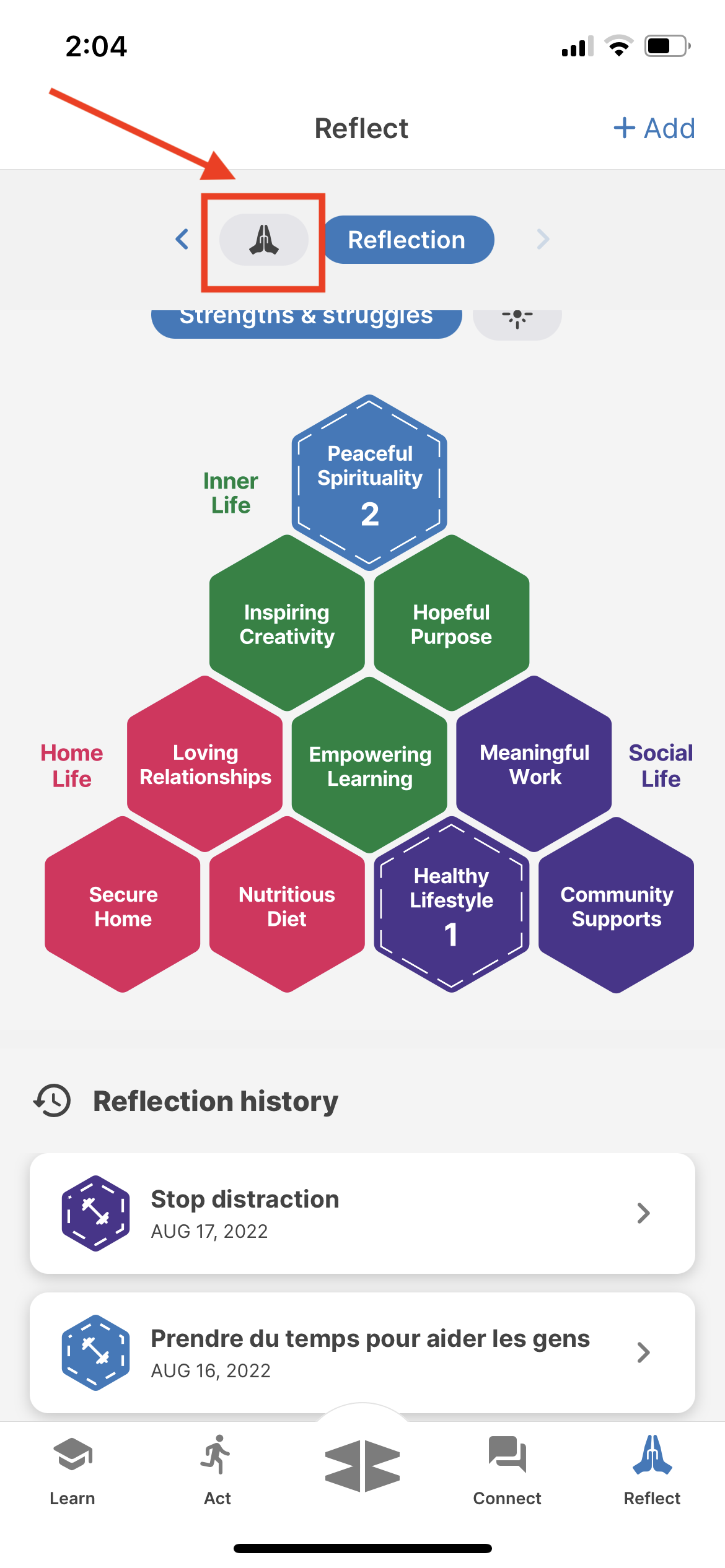 2. Add a new prayer request by tapping the "+Add" option in the top right corner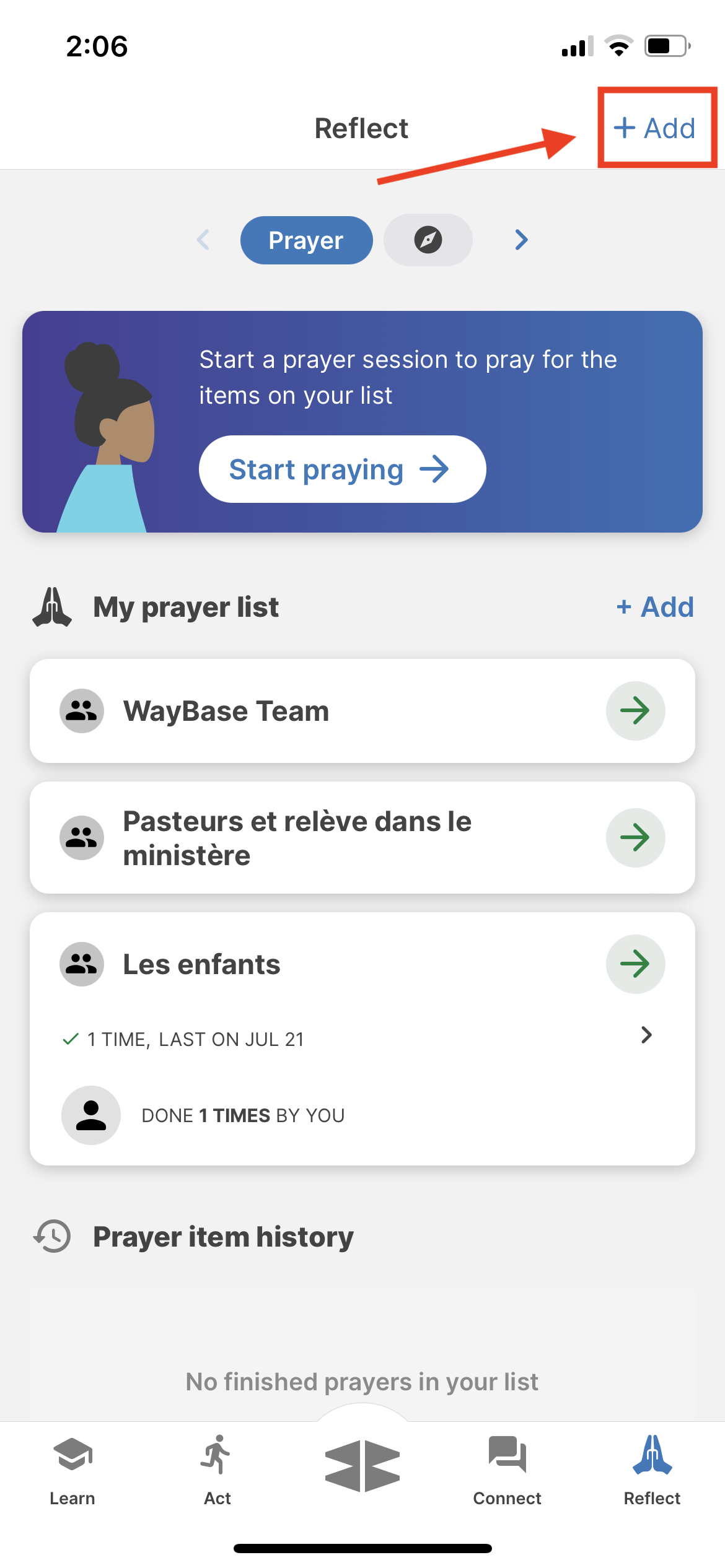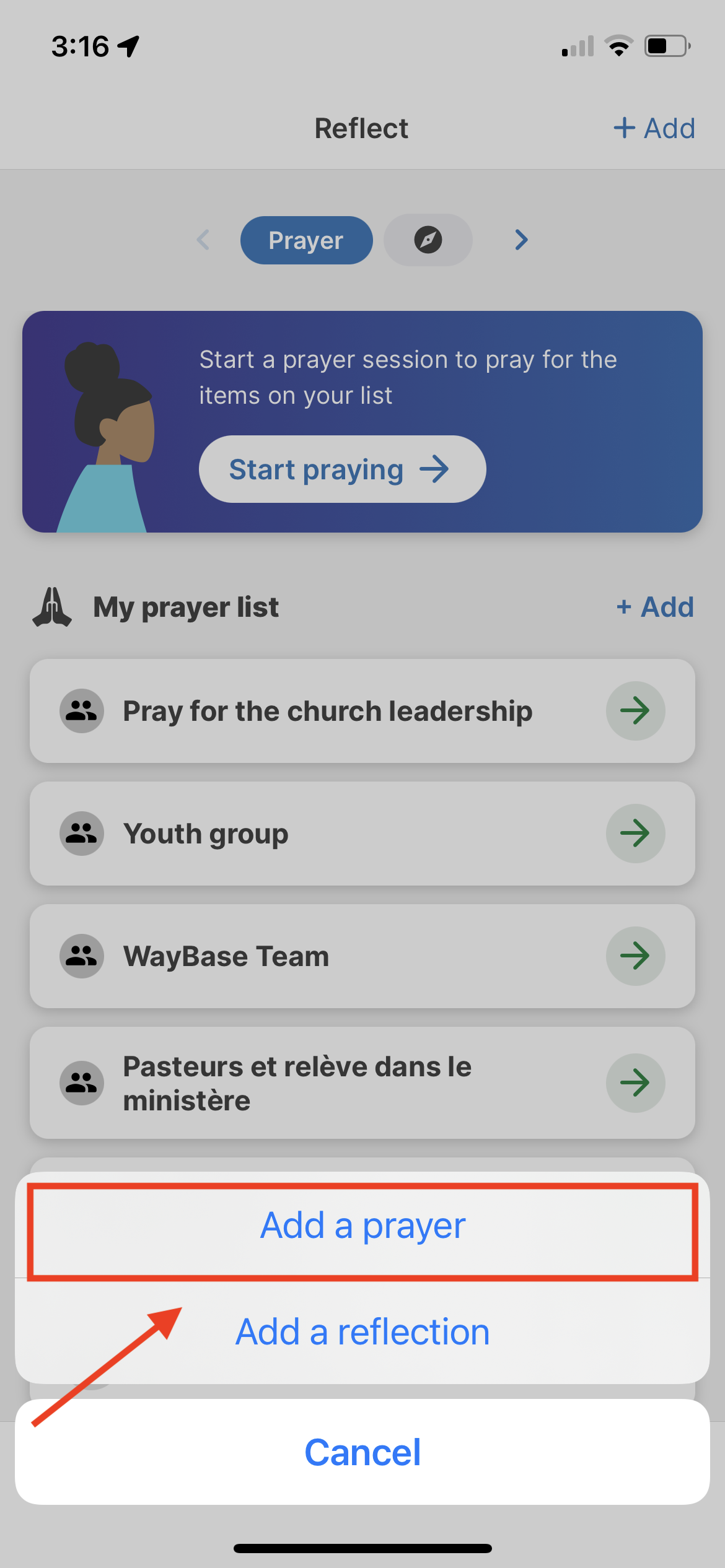 3. Fill out your prayer and details, picture, frequency, etc.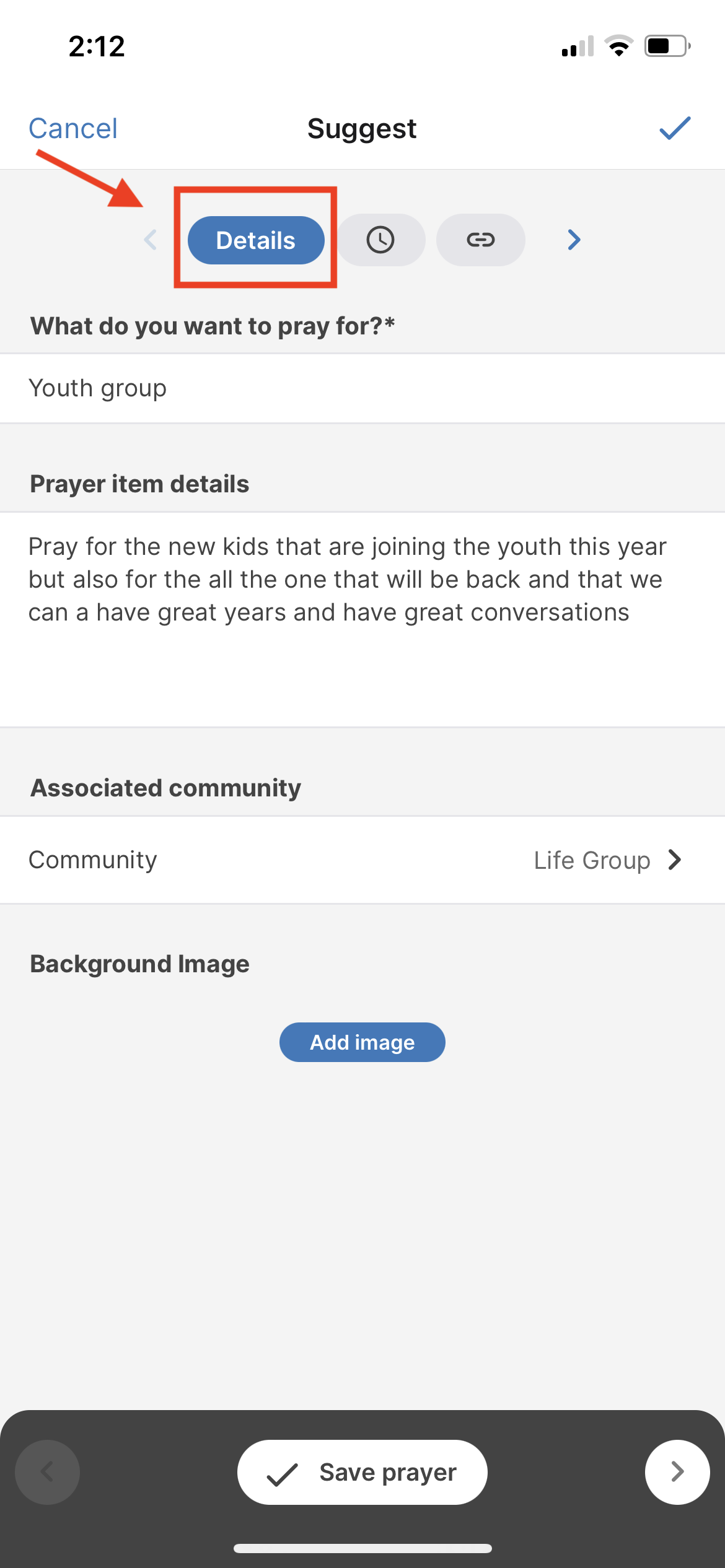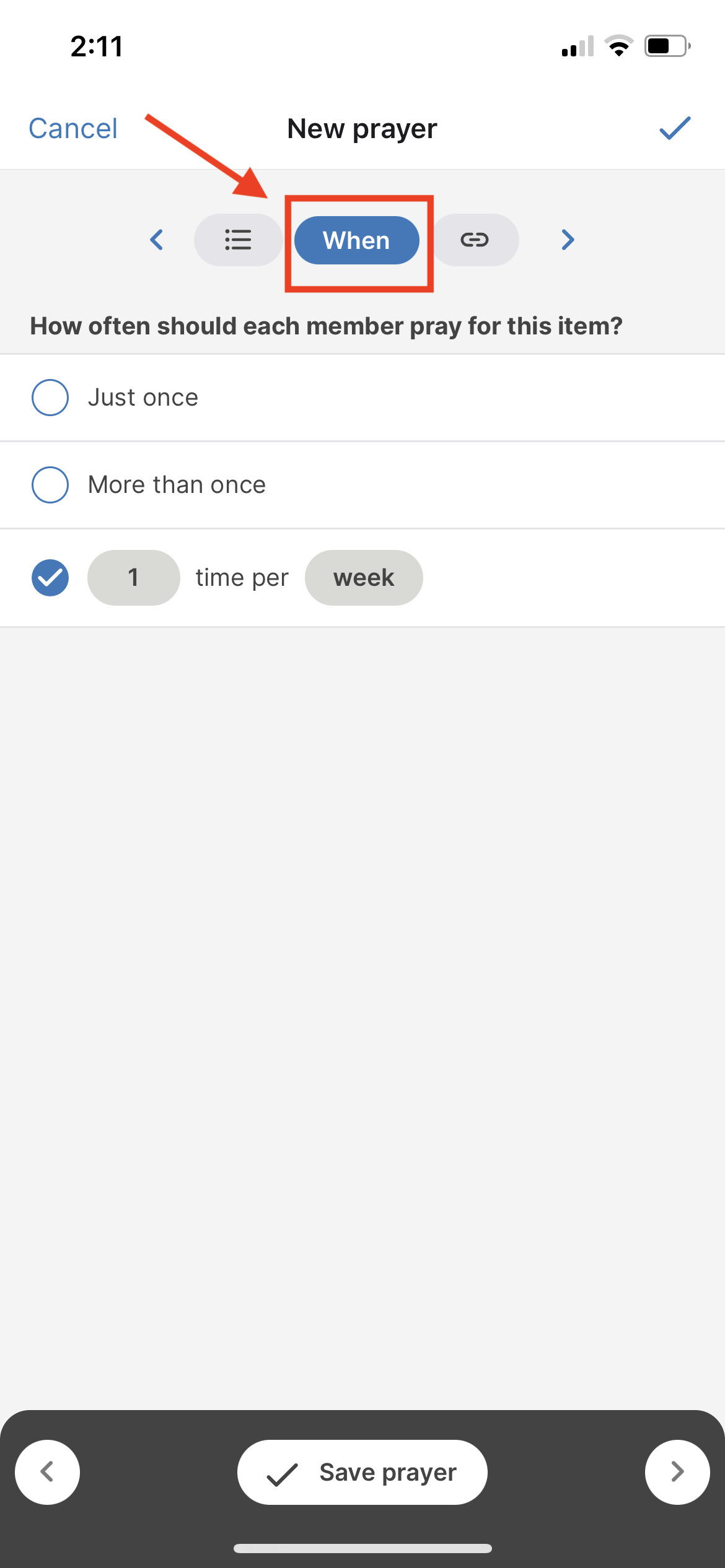 4. Tap the check mark in the top right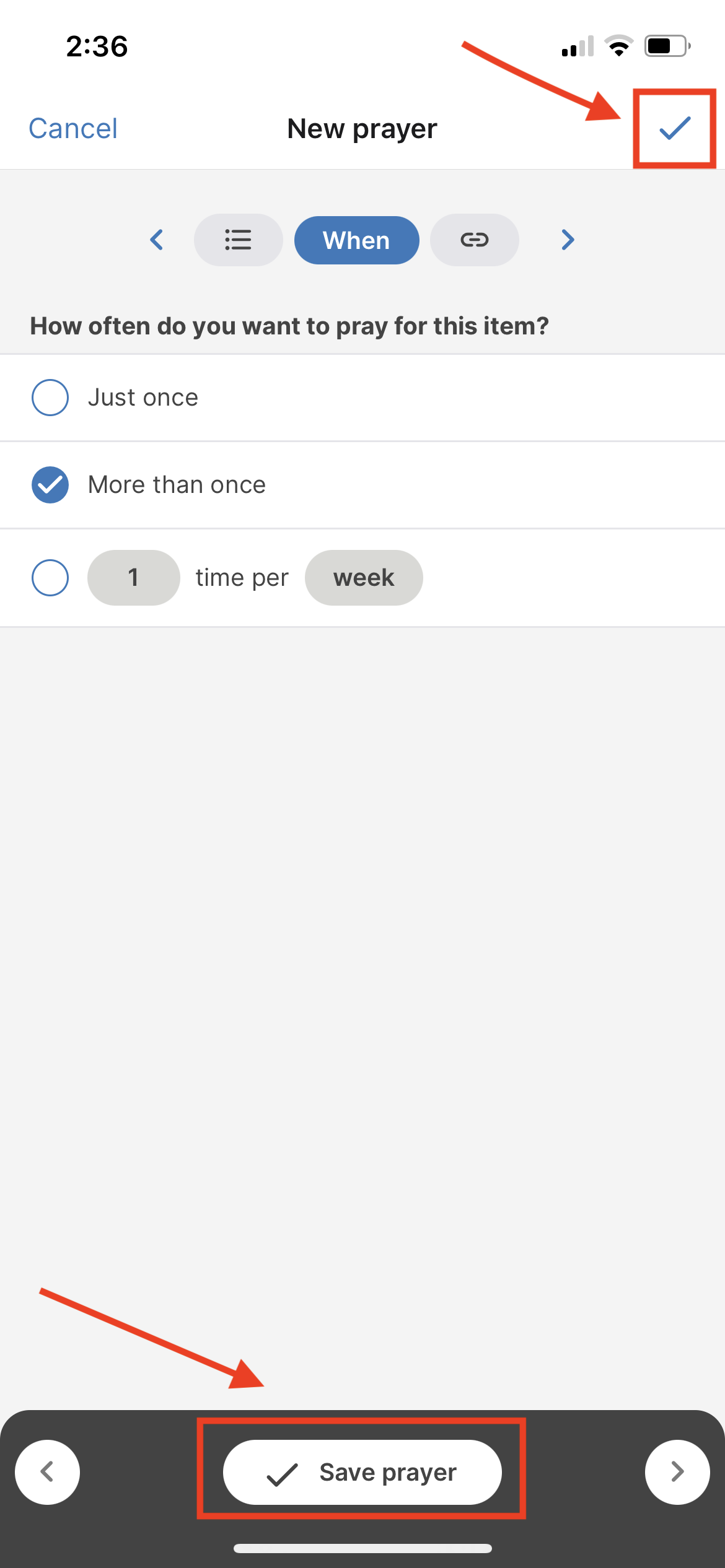 You will now see your prayer item(s) in the main prayer area. From here, just tap on "start praying." Here you can set up your prayer experience and choose which items you'd like to pray for, for how long, if you'd like music, and an opening/closing prayer. Then click on the "Start Praying" option at the bottom of your screen to enter the prayer experience.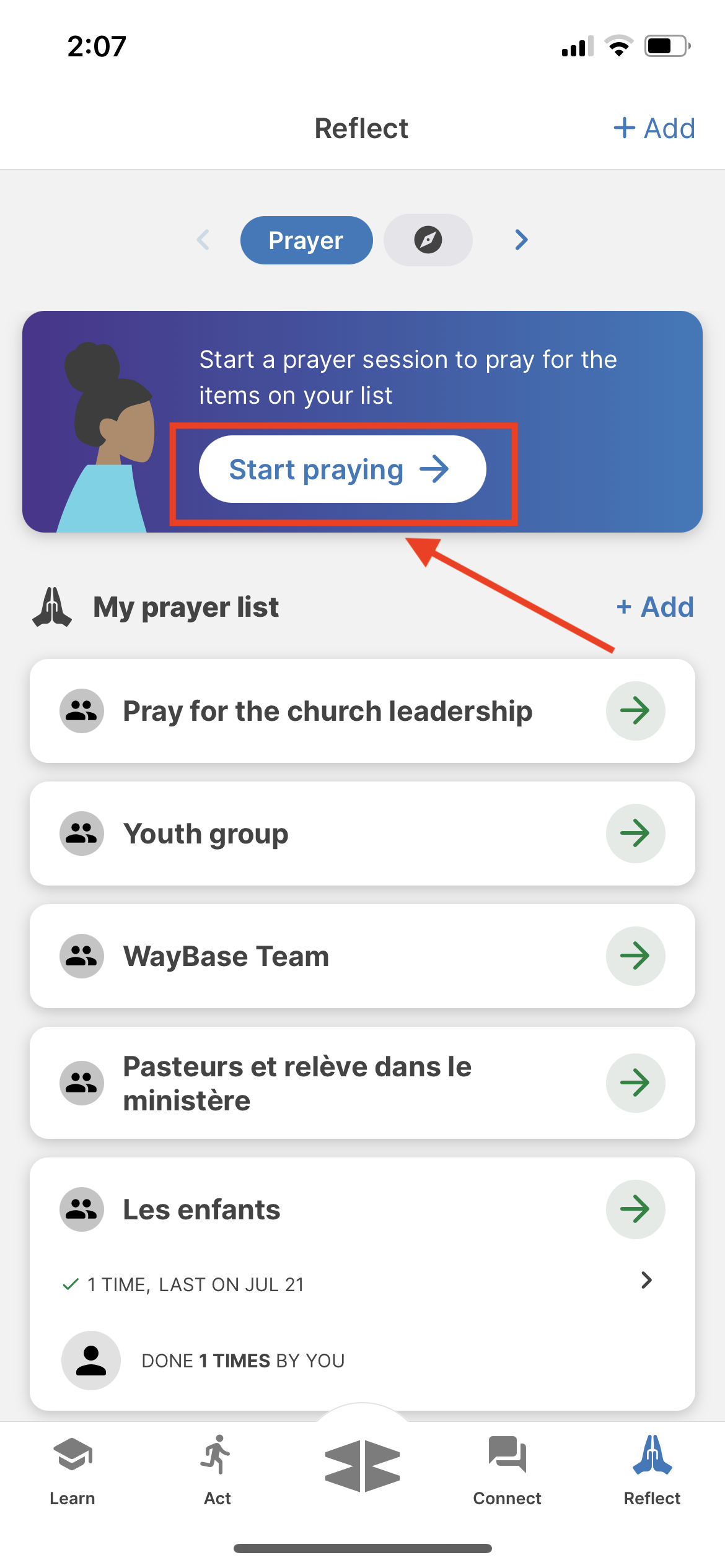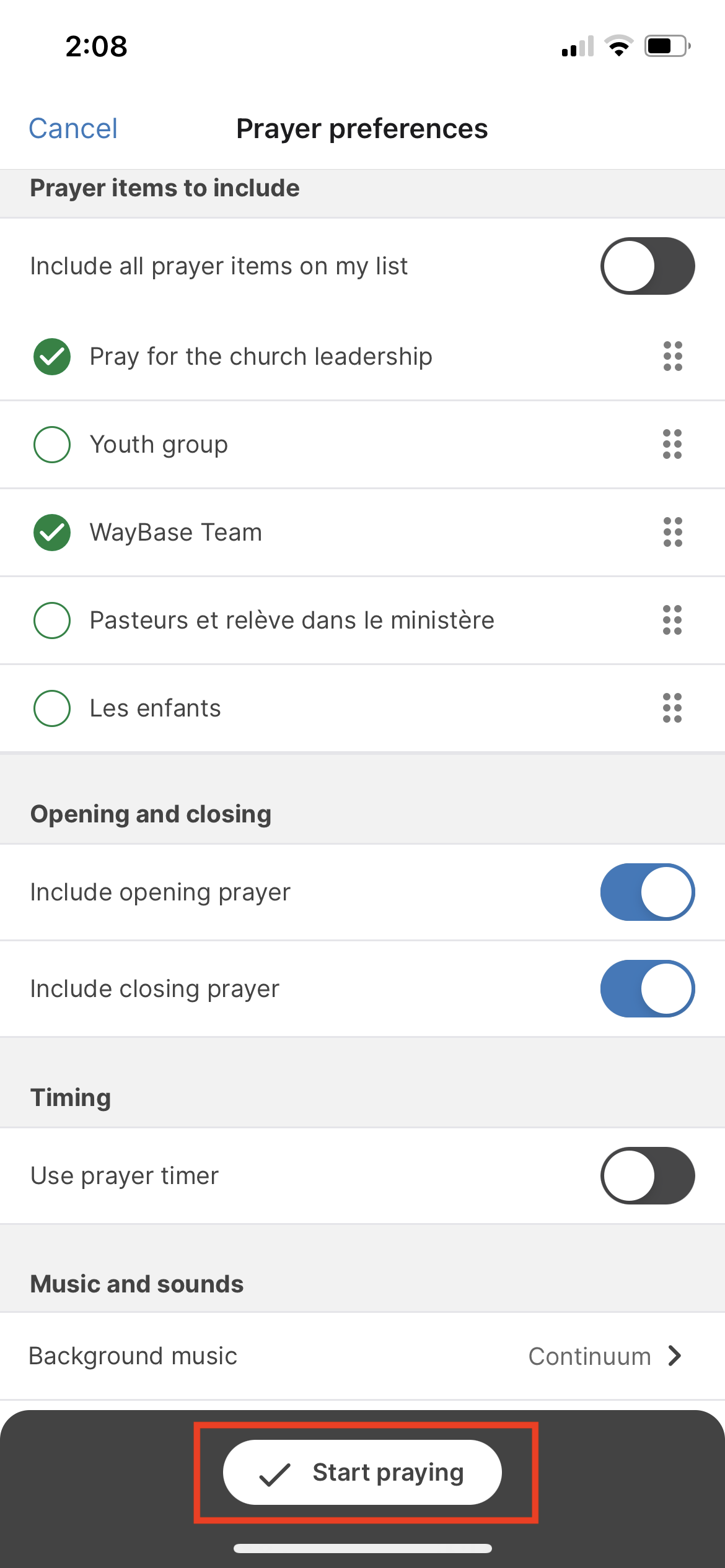 Related Articles

How do I use Engage app analytics for my ministry?

The analytics provided to ministries on the Engage app give valuable insights into the membership, usage of their content, and profile overview of your followers. This can serve as a source of feedback on your content and how to better serve your ...

How do I share my ministry content on the Engage?

All ministries can share content on one or different channels which will be available for individual Engage app users to view and use on Engage. All ministry content and causes are available on the 'Learn' tab in the Engage app. Before creating and ...

How do I keep people engaged with my cause on WayBase?

Causes are any welfare initiative that aims to improve the social and economic well-being of a community. On WayBase, you can create a cause that can help increase your reach and engagement with your initiative. Once you have created your cause, ...

The Act Tab

Engage is all about channeling what you're learning into practical action. In other words, letting all your knowing serve all of your loving. Acting on Engage is beneficial for many reasons: you can track your growth over time, ensure you're growing ...

How to link your Vimeo/Youtube account to WayBase?

To make things easier for you and you community, any church that has a publicly visible YouTube/Vimeo channel will already have it synced to their Engage content. However sometimes you may want to direct certain playlists to different content ...