How do I keep people engaged with my cause on WayBase?

Causes are any welfare initiative that aims to improve the social and economic well-being of a community. On WayBase, you can create a cause that can help increase your reach and engagement with your initiative.

Once you have created your cause, there are a number of ways that you can promote it and keep it active, for users who are following your cause.

If you haven't created your first cause yet, learn more about it

here

.
1. Create a variety of calls to action (CTAs) or ways to engage with your cause. These could be an invitation to donate, volunteer or even pray for the specific need. This helps users to decide on how to participate in your cause, in their capacity.
2. 'Updates' is a feature on causes that gives you a space to upload any new testimonials, stories and images, that could inspire and encourage participation. In My Causes, click on the 'Manage Updates' button to create new updates. These will be displayed on your cause page as cards on the right.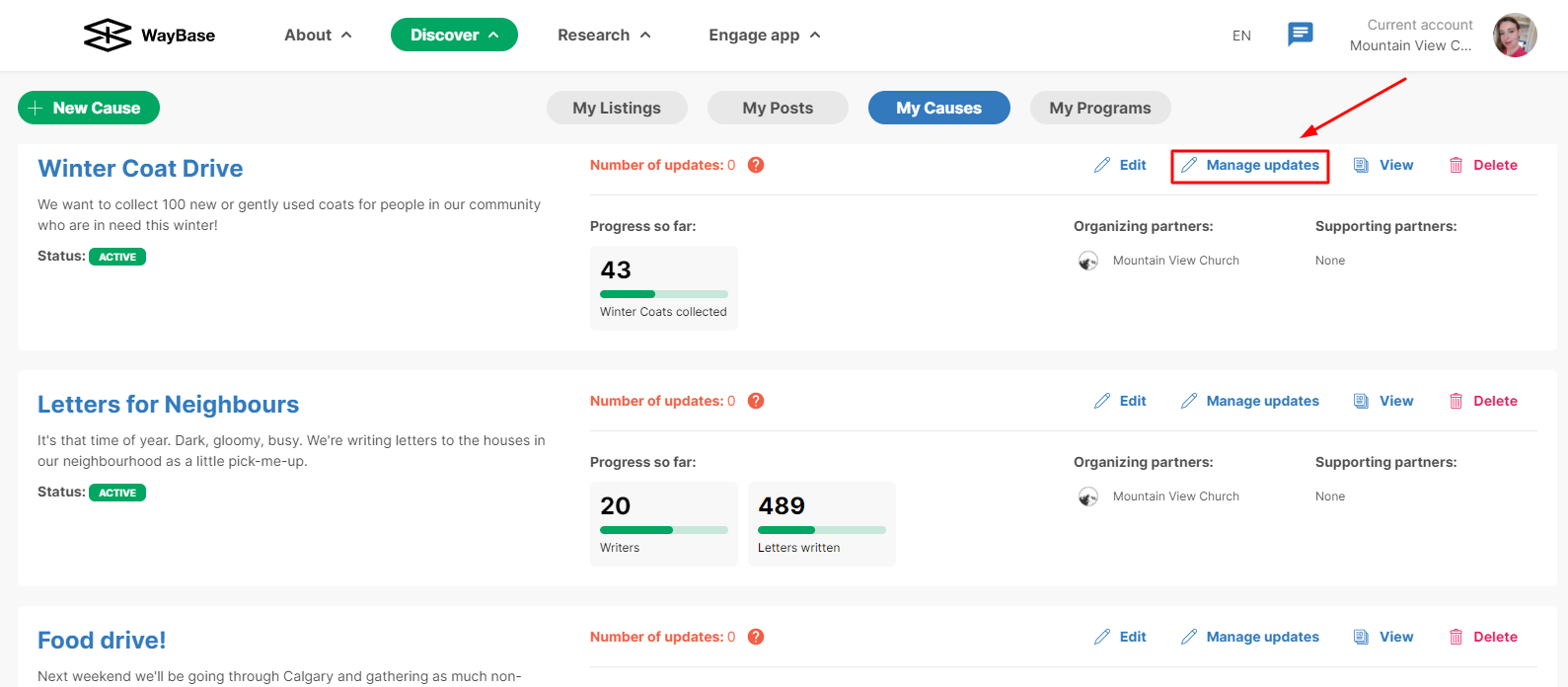 3. Encourage your stakeholders, including donors, volunteers, and others, to follow the cause on the Engage App. This will enable them to get notified on the app about any updates on the cause.
4. You have the option to share your cause on social media too or by email to people who may be interested in the cause. You can even encourage your stakeholders to share the cause on the social media channels as well.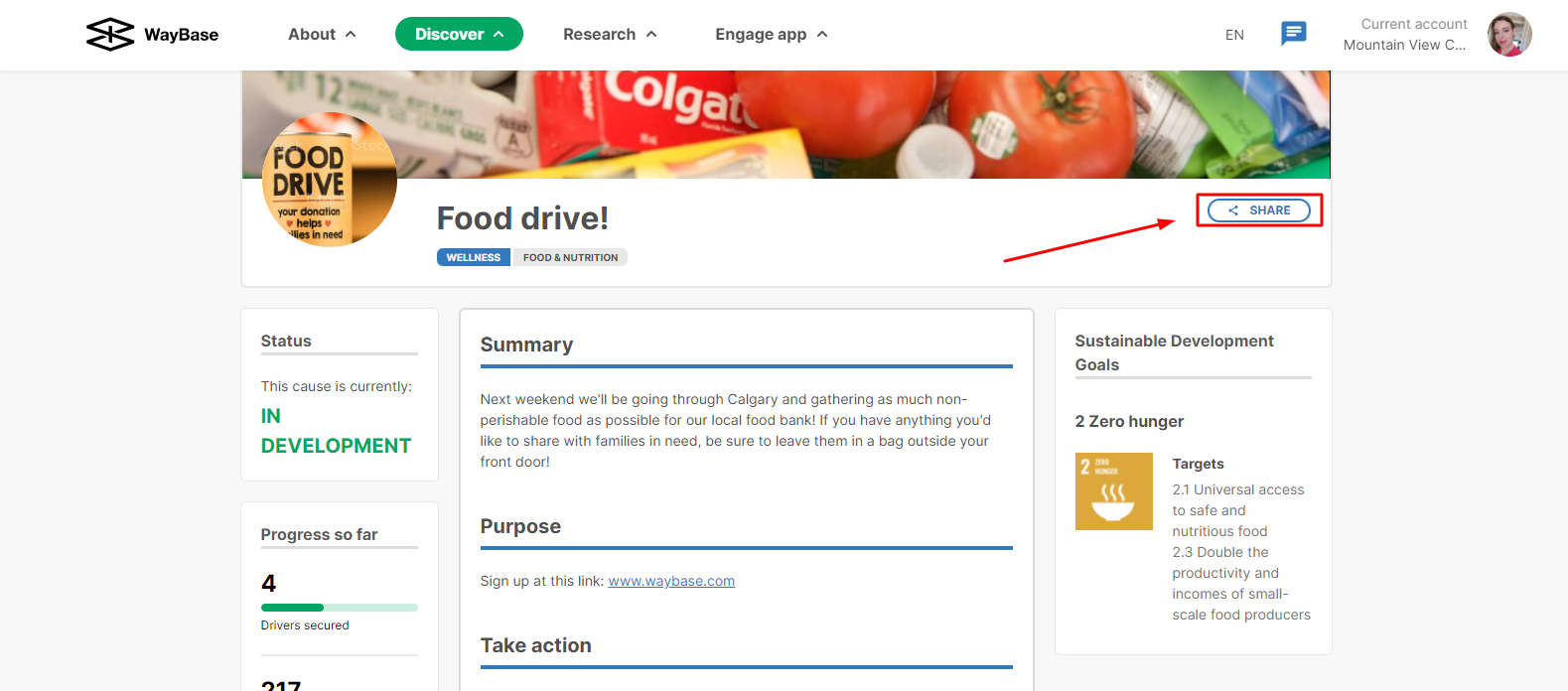 5. Progress Metrics that are updated regularly will help keep the Cause up-to-date for the cause followers and could encourage further action.
Related Articles

How do I use Engage app analytics for my ministry?

The analytics provided to ministries on the Engage app give valuable insights into the membership, usage of their content, and profile overview of your followers. This can serve as a source of feedback on your content and how to better serve your ...

How do I create a cause?

In order to create a Cause you will first need to have a free account. If you have not yet done so, you can create one here. 1. Login to the WayBase account that you would like to post a Cause for. 2. In the top right corner of your screen click on ...

How do I share my ministry content on the Engage?

All ministries can share content on one or different channels which will be available for individual Engage app users to view and use on Engage. All ministry content and causes are available on the 'Learn' tab in the Engage app. Before creating and ...

How do I add users and change who can manage my account?

Note: The people you add here will have the relevant permissions on all listings associated with your account. (E.g. If you have a church listing and a food bank listing they can make changes to both). 1. Login to your WayBase account. 2. Click the ...

How do I create a discussion and manage content for my ministry?

On the Engage app, users can start conversations in a public community or a private community. All communities are available to users in the Connect tab of the Engage App. A public community can be created by a ministry, inviting interaction and ...