How do I add users and change who can manage my account?

Note: The people you add here will have the relevant permissions on all listings associated with your account. (E.g. If you have a church listing and a food bank listing they can make changes to both).
1. Login to your WayBase account.

2. Click the drop-down menu at your account name at the top-right corner and select
Account Settings.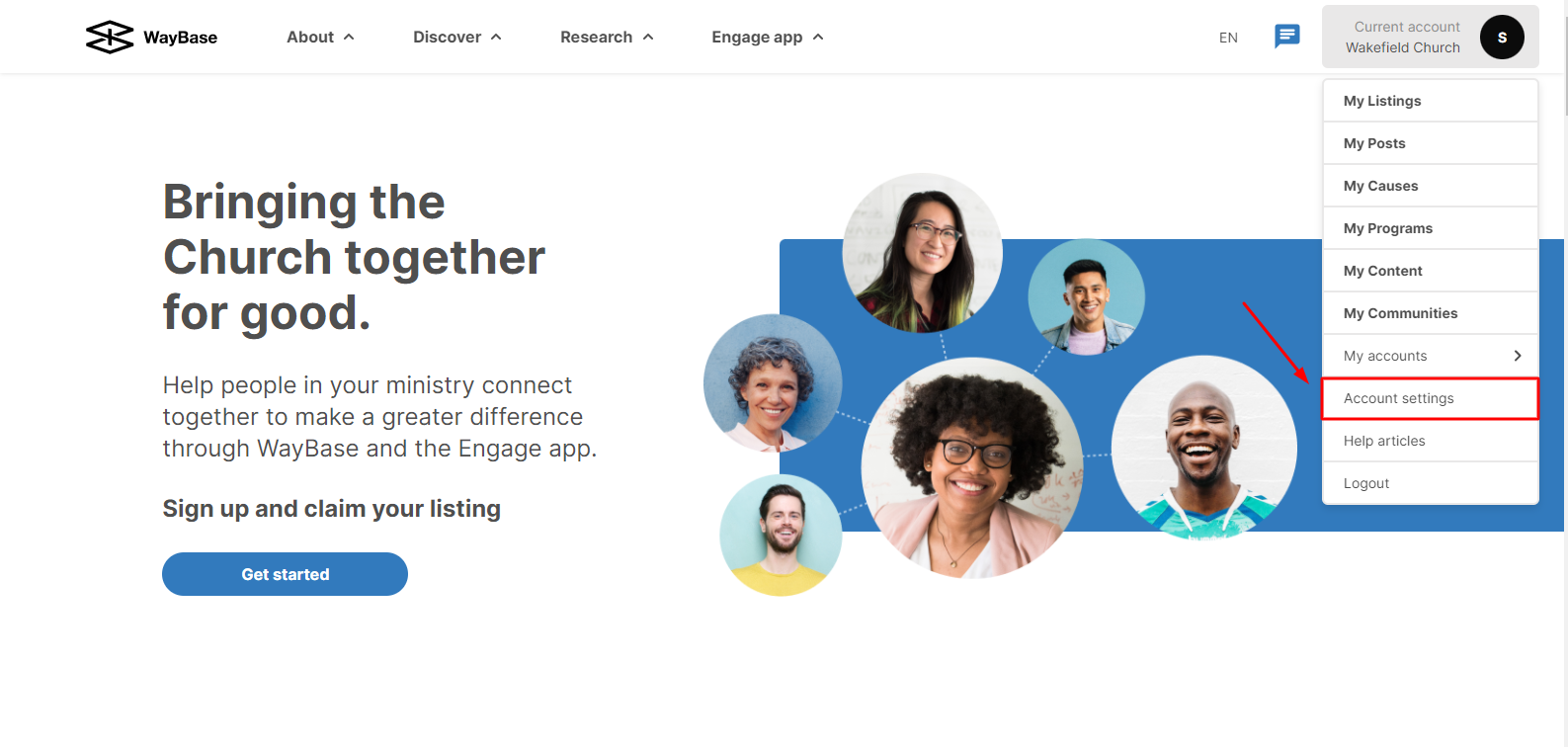 3. Select 'Users' in the left panel. Here, you can enter the email of the users you would like to add and their designated category (member/administrator).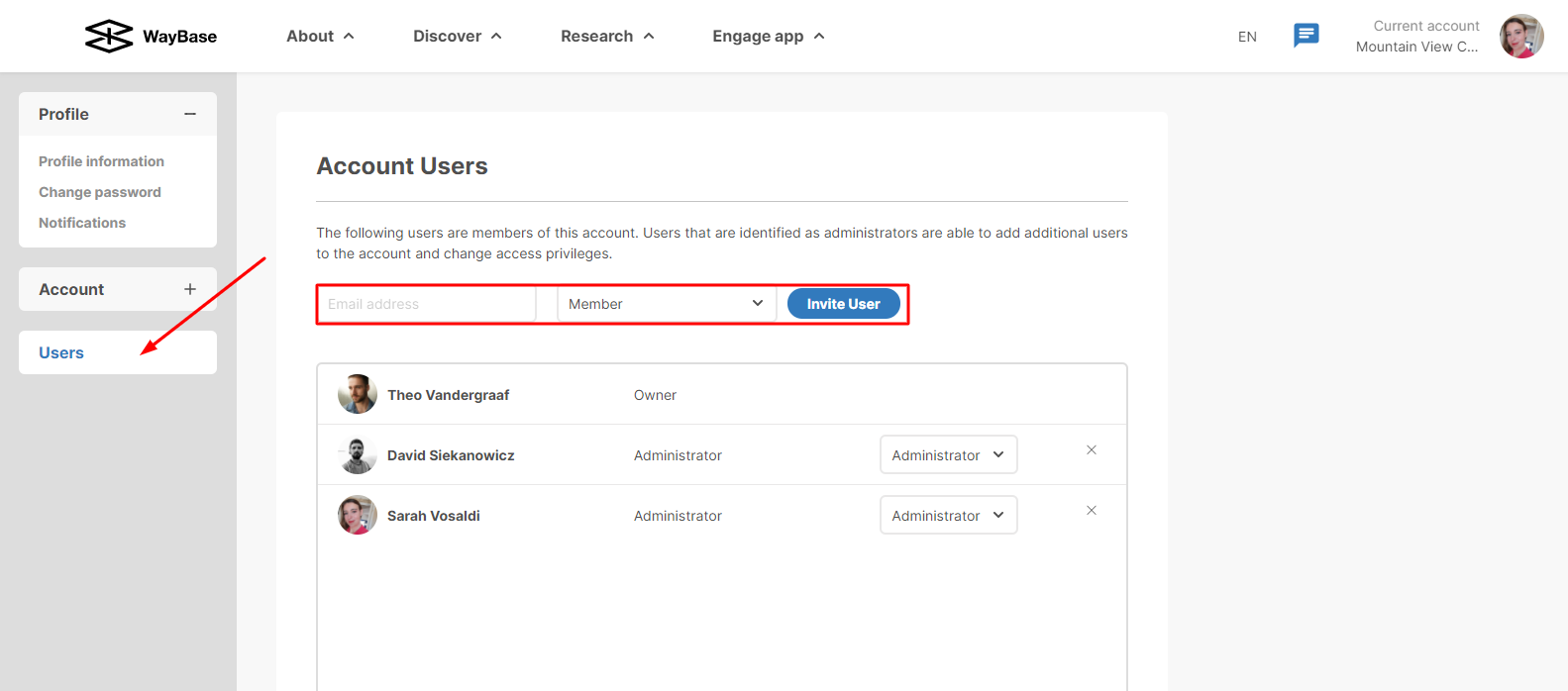 4. Administrators will have the right to add more users and change access privileges.
Related Articles

How do I edit my account details?

You can edit your profile information, password, notifications settings, plans, organization details and users within your account settings. Login to your WayBase account. Go to the account drop-down menu at the top right corner, and click on ...

How do I manage my content on Engage?

1. Login to your WayBase account. 2. Select the Engage App tab. Here, you will see all the content your organization has published on the app. 3. On the left panel, you will see the various content you can manage or edit, including content, ...

How do I create a new listing?

Our goal is to upload every Christian ministry and influencer in Canada to WayBase. One way to accomplish this is to get ministries to proactively create a listing on WayBase. Before you create a new listing, it is important to check if your listing ...

How do I create a new account?

​ An account is required to update your ministry information, create a post or cause on WayBase. You could create a personal account as an individual user, or an organization account on behalf of your ministry. 1. In the top right corner, click the ...

How do I keep people engaged with my cause on WayBase?

Causes are any welfare initiative that aims to improve the social and economic well-being of a community. On WayBase, you can create a cause that can help increase your reach and engagement with your initiative. Once you have created your cause, ...